written by: James under News Comments: Comments Off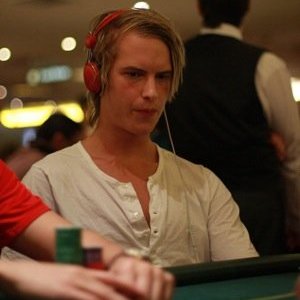 Viktor "Isildur1″ Blom brought his heavily hyped PokerStars SuperStar Showdown match against Daniel Negreanu to an early finish on Sunday when he fleeced Negreanu for his entire $150,000 chip stack in only four hours. Blom accomplished this feat in under 1,500 hands to the astonishment of railbirds.
Originally, the match was expected to require two consecutive Sundays, in which the pair would face off over two to four tables of NLHE at the $50 / $100 stake level. 2,500 hands were to be played on the first Sunday, with an additional 2,500 hands scheduled for the following Sunday with both players picking up where they left off in terms of chip counts. Unfortunately for Negreanu, he'll be reloading another $150,000 this coming Sunday when the match will resume.
Blom was largely dominant throughout the entire match, hitting on virtually every draw he pursued regardless of Negreanu's play. Blom got off to an incredible start when he earned a $20k pot with two pair. A similarly size pot came only a few moments later when both contestants showed the same pair, with Isildur1 holding the higher ranked kicker.

Negreanu flopped top pair again, but Blom received a straight on the turn for another huge pot. The session had barely even started when Negreanu was already negative by over $30k.
Negreanu then attempted to bluff, but his garbage flush draw was no match for Blom's queen-high straight. After a few hands, Negreanu received two pair on the flop, only to be bested by Blom's turned flush, sending another massive pot (this time to the tune of nearly $29k) to Isildur1.
This pattern continued, with Blom's flopped wheel annihilating Negreanu's pocket tens, Blom's trip jacks beating Negreanu's hand of the same with a superior kicker, and yet another flush on the river for Blom earning him a $25k pot.
The pair exchanged a few friendly words in the chatbox after Negreanu finally busted completely, with Blom admitting that his luck during the session had certainly made his game easy. The SuperStar Showdown match between Isildur1 and Negreanu will resume on March 27 on PokerStars.