written by: Will under News Comments: Comments Off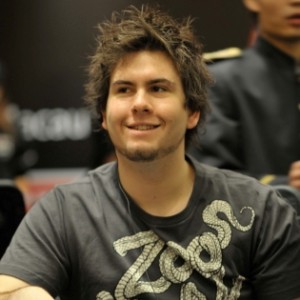 Online heavy hitter Jonathan Karamalikis made a huge splash in live tournament poker this past weekend when he banked a 1st place finish at the APPT Grand Final in Australia. The event was held at the Star City Casino in Sydney, and featured a buy-in of AUD$6,300. Karamalikis bested an all-pro final table, including the legendary Daniel Negreanu, to secure his spot among the top ten all-time money winners in Australia.
A total of AUD$1,734,000 was up for grabs at the Asia Pacific Poker Tour Grand Final, which started with 289 competitors. AUD$459,510 was reserved for the 1st place finisher, which ultimately went to Karamalikis. Negreanu, an ever popular tournament favorite, finished 9th to secure AUD$36,415. Roland de Wolfe, who has previously won events including the WPT, WSOP and EPT Triple Crown, finished 8th. Eddy Sabat, who many probably remember as the 1st place finisher at the 2008 APPT Macau, cashed in at 6th place.
Karamalikis, who goes by xMONSTERxDONGx at the online tables, was thrilled to secure the largest tournament win of his life. The home turf win was especially meaningful for the 22 year old, as he hails from Adelaide, Australia.
As usual, the APPT Sydney wasn't without its fair share of big-name pros who busted early. Chris Moneymaker enjoyed moderate success on Day 1, but was ultimately eliminated before the day's closing. Daniel Neilson led at the conclusion of Day 1 with 164,100 chips, though he failed to make it to the final table. Tyron Krost, the winner of the 2010 Aussie Millions, offered a strong performance early in the tournament but also fell short of a final table seat.
The final table, including cash prizes, looked like this:
9: Daniel Negreanu – AUD$36,415
8: Roland de Wolfe – AUD$50,285
7: Manuel Hansimikali – AUD$65,025
6: Eddy Sabat – AUD$79,765
5: Antoine Amourette – AUD$97,970
4: Peco Stojanovski – AUD$121,380
3: Tom Rafferty – AUD$164,730
2: Benjamin McLean – AUD$294,780
1: Jonathan Karamalikis – AUD$459,510