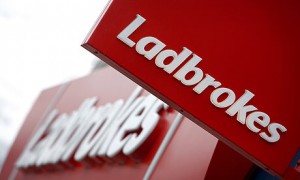 In a piece of news that could mean big future changes for European online gamblers and poker players, the Financial Times is reporting that Ladbrokes will purchase 888 Holdings in 2011. The merger of the two companies, which both include online poker, casino gambling and sportsbook provisions, is slated to be worth a total of over £240 million. If the merger goes through, it will make for perhaps the largest online gambling site in existence.
The news led to massive increases in 888 Holding's stock prices, which rocketed nearly 18% to end at 57.75 pence. The merger itself is said to be worth over 70 pence per share.
This marks the second time that such a deal has been brokered between Ladbrokes and 888. In 2007, Ladbrokes was set to purchase 888 for a supposed offering price of nearly 140 pence per share. Analysts blamed the 2006 UIGEA legislation for the deal's demise, as it prohibited many aspects of online gambling in the US and made the merger less attractive to stockholders the world over.
Although the CEOs of both Ladbrokes and 888 have refused to comment on the matter, most experts are viewing the merger as a done deal. According to one analyst, the only factor currently in opposition of the merger is the fact that 888 and the US Department of Justice have not struck a non-prosecution agreement, and that this could lead to regulatory risks.
Also on the agenda for potential mergers in 2011 is Bwin and Party Gaming, who have publicly announced that a the terms of a planned merger are currently being drafted. Once successful, the combined company (Party Bwin? Bwin Gaming?) would rank 3rd on the list of biggest online poker sites. PokerStars and Full Tilt Poker would maintain their respective 1st and 2nd ranks, barring a potential player base shift that could very well result from a Party Gaming-Bwin poker site relaunch.