A high roller is a gambler known to place extravagant bets, and there's always a lot of curiosity about who the high rollers are and what casinos they are playing in. They move in different circles than the rest of us.
In Vegas, a high roller is also called a "Whale," and the whales are prized commodities to gambling establishments. Casinos fly them in on private jets, put them up in the most luxurious penthouses, and provide them with personal chefs and doting butlers—as long as these deep-pocket players are willing to put six figures at risk each time they visit.
These big boys (and sometimes girls) will bet on the order of $1 million on a visit. It is estimated that there are less than 500 of them, and they may place bets of around $100K on a single hand. Their personal wealth starts at $1 billion, and they can muster credit lines of around $20 to $25 million.
Since this elite group of players comprise only a small portion of casino players, they must be lured to the casinos with all the best comps. Their massive multi-million dollar bankrolls and credit lines can easily amount to the losses of 100′s if not 1,000′s of regular patrons. While high rollers may not provide a significant portion of the revenues in the casino industry as a whole, they can have a major effect on the net income of casinos that cater to them.
Since there are significant costs associated with attracting the highest stakes gamblers, if a casino takes this chance and the whale wins, its expenses can be extraordinarily large. But if the casino's investment pays off and the high roller losses, the casino's gain can far exceed its expenses for the visit.
Some of the Better Known Las Vegas Whales: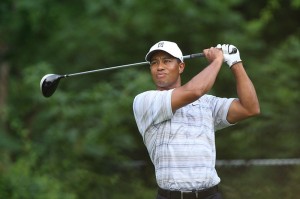 Tiger Woods – Last year reports began surfacing that disgraced golf champion Tiger Woods was into more than just "other women." He also like to gamble—a lot. Tiger became a regular at the Mansion, a club for high rollers at the MGM Grand Casino, where he was given a $1 million betting limit and routinely played blackjack at $25,000 a hand. His table always had to be filled with hot party girls, and he enjoyed being catered to.
Charles Barkley – As one of the most respected and high paid NBA players, Charles Barkley has some major change to throw around. He frequents Vegas often and is known to be one of the most public high rollers in the game. You can see him at the blackjack tables at the Wynn playing close to $30,000 per hand and chatting it up with the dealers and pit bosses. He claims to losing close to $10 million over the past decade.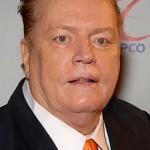 Larry Flynt – The porn industry publisher is no stranger to the VIP casino rooms of the world and is an avid blackjack player risking up to $30,000 per hand. His rumored losses mostly were sustained at the Las Vegas Hilton and reached around $3.2 million dollars. Although his losses are considerable, he is also noted as going on very long winning streaks which have included a $1 million dollar profit in one sitting. He also frequents poker rooms in LA, including the Hustler, named for the adult publication Flynt is most known for.
Adnan Khashoggi – This highly publicized Saudi Arms dealer is a known worldwide casino whale who plays both blackjack and baccarat and is said to have lost millions of pounds to London based casinos. While he is one of the more unknown high rollers, his bankroll is estimated in the billions. He is also said to be responsible for a 19% drop in Hilton International's profits one quarter due to a very large winning streak.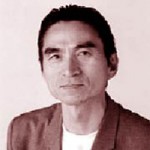 Akio Kashiwagi – This Japanese property developer was once described as "the world's biggest gambler." He won big. And lost big, as well. He owns the dubious distinction of having incurred the biggest loss at a baccarat table in casino history; he lost close to $10 million in six days at the Trump Plaza in 1992. The following year, he lost a lot more than that. To make his story even more tragic, he was found stabbed to death in his home at the foot of Mount Fuji.
Kamel Nacif – A wealthy business man from Mexico, Kamel Nacif is a Las Vegas regular hitting Sin City about 10 times a year, playing with a bankroll between $1 and $55 million dollars each trip. This tycoon is said to have taken Vegas casinos for between $18 and $22 million throughout his gambling career and hasn't stopped yet. Nacif prefers to play baccarat and is rumored to have a hot temper while at the tables, which is no surprise considering his average bet per hand is about $160,000. Once when playing with an Asian player who was drawing the game out by bending the four corners of the cards, Nacif walked across the table and straight up kicked the hustler.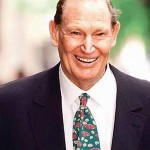 Kerry Packer – This Australian was the biggest whale of all. Packer was Australia's richest man. He turned a magazine and television inheritance worth millions into a diverse business worth billions. He always  played to the individual casinos limit. Minimum play $150,000 a hand on baccarat, and when he moved over to the 21 pit, he took all six spots at $75,000, equaling $450,000 per hand. Several casinos have extended $100,000 to him for travel expenses upon his arrival, and if he lost, the casino would return 10%, sometimes more to him. If not for the fact that he tipped big, (more than once he tipped a cocktail waitress $1 million dollars). Packer was always very generous and took special care of everyone, from dealers to housekeepers. Also a football gambler, he'd typically bet between $300,000 and $500,000 per game. He died in December 2005 at the age of 68. The casinos really mourned this whale.
Are whales in danger of becoming extinct?
The endangered whales reflect the fortunes of Las Vegas as a whole. "There's fewer of everything in Vegas," says Anthony Curtis, publisher of gamblers' newsletter Las Vegas Advisor. "With the worldwide proliferation of big casinos—in Macau and now Singapore, for example—fewer of them have to travel to Las Vegas to gamble." Those who do come, Curtis says, "are more skittish than they used to be. A guy who once bet all day and tolerated losing 20 units, at $20,000 per unit, may be less inclined to do that right now.