written by: James under News Comments: Comments Off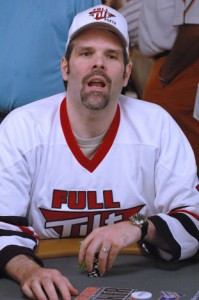 While Howard Lederer was quick to congratulate the two Poker Hall of Fame inductees this year, he has also published comments about his disappointment that Phil Ivey was not selected as one of the new members. This comment seems to regard the induction of Chip Reese, who at 40, is now the youngest poker player ever to have been inducted into the Poker Hall of Fame. Howard Lederer, one of the men behind Full Tilt Poker, has suggested that the nomination committee amend their rule about a player standing the test of time to requiring that a player have reached a certain age. This comment suggests that the only reason Phil Ivey was not chosen as one of the 2010 Poker Hall of Fame was because of his age.
Lederer blogged about the situation earlier stating that "you would need to go all the way back to Doyle Brunson to find a player that had so dominated both cash games and tournaments." Lederer also remarked that Ivey was the "best and most accomplished" professional poker player listed as a candidate for 2010.
Many poker players are taking this comment very seriously and beginning to wonder why Phil Ivey was snubbed this year. One of the biggest reasons is that players younger than 40 were on the nomination list (Daniel Negreanu, for example). If the age marker was unofficially set at 40, many poker players are wondering why this hasn't been enforced and the committee is accepting nominations for players that do not meet their requirements.
However, opponents to the change argue that setting the age at 40 would really accomplish nothing. The "stand the test of time" rule is up for interpretation and acts as a guideline for the committee to make it's decision from the nomination pool. What if a 38 year old poker player made tremendous strides in the game of poker over 2 years? Would he then be eligible for inclusion in the Poker Hall of Fame at 40 – even though he had clearly not stood the test of time.
Clearly, Lederer and other poker players are angry that Phil Ivey was not chosen to enter the Poker Hall of Fame. However, it is difficult to determine whether or not placing a tangible age requirement – similar to that of an elected office – would have any influence on the nomination process. After all, the committee can still make a decision on whether a player has exhibited a high aptitude of poker play in multiple venues. Setting an age requirement would probably not change the way the Poker Hall of Fame induction process. After all, there are many younger poker players that could be inducted after 15 years or so – even though they have not yet hit the age of 40 at that time. Is that fair to them?