written by: Will under News Comments: Comments Off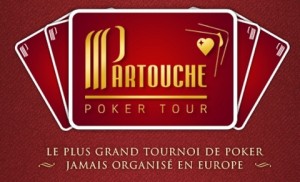 This past weekend, one of the most recent allegations of cheating in live poker came to light when Ali Tekintamgac, a German poker player, was disqualified from participation in the final table of the Partouche Poker Tour event. According to tournament officials, video review of the play going up to the final table revealed that Tekintamgac had been using fake reporters to signal the hole cards of his fellow players in order to give him an unfair edge. After putting the tournament on hold for an investigation, the Partouche Poker Tour has announced that Tekintamgac is no longer eligible for play in the tournament and his winnings from the tournament will either be donated to a charity or distributed to the remaining players in the tournament.
Tekintamgac may also face criminal fraud charges as the video evidence has been submitted to local authorities in the Cannes area.
Tekintamgac has had multiple allegations of cheating levied against him in the past and, according to some officials, this recent situation could mean a bar from major tournament events for the rest of his life. In May 2010, Tekintamgac was removed and barred from a Czech Republic casino for gathering chips before a tournament by playing and gradually stealing chips – then using them to pad his chips tack during the tournament.
Tekintamgac was also removed from the European Poker Tour Tallin event when it was discovered that he was using a similar trick to the Cannes media scam – but with fake bloggers.
Although players are consistently convinced that live poker officials take cheating and collusion very seriously, it will be difficult to take them seriously if Tekintamgac is allowed to continue professional poker competition in the future. The Partouche Poker Tour has already announced, following the conclusion of last weekend's event, that they will begin establishing new rules with respect to the amount of media personnel that can be present on the tournament floor during play.
There is no word yet as to the criminal or professional poker penalties that Tekintamgac will face beyond having his 110,300 Euro prize taken away.