written by: Steve under News Comments: Comments Off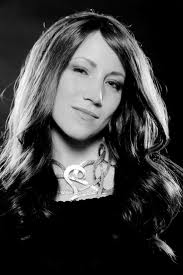 Melanie Weisner has been on my "Players to Watch" list for the past few years, and apparently I'm not the only person who thinks Weisner is one of the top up-and-coming talents in the poker world considering she has already been signed as a Red Pro by Full Tilt Poker, and the Texas native is now the newest member of Lock Poker's Team LockPRO ELITE roster.
Just how big does Lock Poker think Weisner can be in the poker world? Well, she now graces the home page of the Lock Poker site!
Weisner joins a growing contingent of sponsored players at the Merge Gaming Network poker site, including European poker stars like Chris Moorman, Kevin Vandersmissen, Leo Margets, Nicky Evans, Stevie Devlin, and Michael Drummond. Lock Poker also has a large stable of US poker pros like Matt Stout, Eric Lynch, Jason Young, Brett Jungblut, Casey Jarzabek, Greg Tiller, Jared Hubbard, and now Weisner.
In a press release, Lock Poker CEO Jennifer Larson heaped high praise on the newest member of Team ELITE, "Melanie is a perfect fit for Lock. Passionate, relentless in her dedication to the game and incredibly intelligent… Players like Melanie give us the true insight into the product and player experience that we need to become the best. Partnering with our players is the true path to greatness."
It seems the feeling is mutual as the press release quoted Melanie as saying, "I am thrilled to join a team of world-class players and talented peers such as Chris Moorman, Matt Stout and Leo Margets… I feel very honoured to be a part of this exciting and growing brand, and look forward to representing Lock around the world."