written by: Steve under News Comments: Comments Off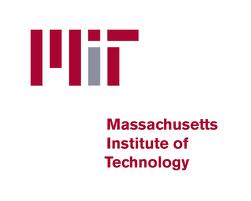 While the world of online poker is trying to minimize the effect poker bots have at the online tables, it seems that students at Massachusetts Institute of Technology (MIT) are going the other way with this concept, offering $30,000 in prizes to the student or team of students who develops the best poker bot software.
The contest, called the 6.912 MIT Pokerbots Competition, will be held on February 6th, 2011, where the teams of students will watch their poker bots do battle in a tournament with $30,000 in prizes on the line. Here is how the competition's homepage describes the challenge:
"The 6.912 MIT Pokerbots Competition is a computerized poker tournament, where teams have 1 month to program a completely autonomous "pokerbot" to compete against other teams. Poker has become a cultural phenomenon as as an inherently complex game of incomplete information, brings many interesting problems and challenges to players. Competitors must learn and apply concepts in economics, mathematics, and computer science not normally developed together in academic settings to conquer their opponents and emerge victorious.
"Over $30,000 in prizes and attention from some of the most prestigious tech and trading firms out there await the best competitors. This IAP, channel your programming ability and strategic quantitative thinking skills to become the inaugural pokerbots champion!"
So how did this idea come about at one of the most prestigious schools in the United States? MIT is currently offering a special three-week course in online poker where the 200 students who registered will learn about everything from mathematical strategies to software development.
The MIT course is being run by Will Ma, a former World Poker Tour (WPT) Champion with over $1.7 million in career tournament earnings. Ma is also a top online poker player (playing under the witty PokerStars handle "cutiepi314') and a former instructor at the online poker training site Cardrunners.
There are currently 51 teams registered for the contest.