written by: James under News Comments: Comments Off
Both the Merge Gaming Network and Cereus Poker Network have announced important changes and additions to their software.
In a move that is sure to please Mac poker players around the globe, Merge Gaming Network will be rolling out downloadable Mac software for all of their online poker rooms. This is a huge boon to Mac players who previously had to deal with Instant Play flash software or run downloadable software under an emulator when using any Merge poker site.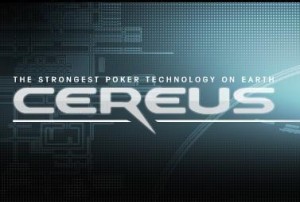 The news is especially exciting for Mac users based in the US, as the entire Merge Gaming Network is US Friendly. Perhaps this news will offset some of the disappointment experienced by US players last week, when it was announced that eWalletXpress was pulling out of the American market.
Merge Gaming players can expect user traffic to greatly increase over the coming months as individual Merge poker sites begin to roll out their new Mac software. The market share of Mac OS grew by 10% this past year, which is compounded by the fact that Merge's traffic recently passed up both Everest Poker and Cake Poker – before the Mac software rollout was even announced.
Some of the biggest sites receiving the Mac-friendly treatment include Carbon Poker, Sportsbook, Players Only, Lock Poker, Big Bet Poker, Reefer Poker, Oddsmaker and BetUSA.
The Cereus Poker Network is making some news of its own by offering a special token designed to beef up the security of UB Poker and Absolute Poker, particularly at the point of player login. By spending 6,500 points in the points store at either site, you'll receive a security token in the mail. The token generates a new special code that you must enter each time you log into Absolute Poker or UB, in addition to your user name and password.
Although online poker hackers are somewhat rare, the added layer of security might be just what Cereus poker players are looking for, especially high stakes players that keep huge amount of cash in their bankrolls at any given time. Cereus is expecting many players to take advantage of the new security token, despite the fact that one extra step will be required at login. The price is certainly right, especially considering that the token could be the only thing standing between a keylogger and your bankroll.