written by: John under News Comments: Comments Off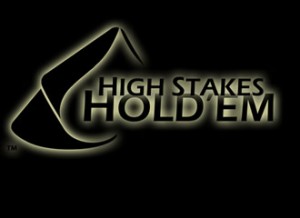 There is a new player in the televised poker cash-game genre, a show titled High Stakes Hold' Em, which will debut sometime on June 2011. Unlike its competitors, High Stakes Poker, PokerStars Big Game, and Poker After Dark, High Stakes Hold' Em will focus on the younger poker pros many only known to online poker fans.
High Stakes Hold' Em will also feature a less steep buy-in than its counterparts with a more pedestrian $25,000 buy-in –many shows such as High Stakes Poker start off at $100,000 buy-ins and go up from there. The show will be hosted by longtime poker pro Tom Schneider –not really sure where he fits into the young players theme—and will be taped sometime in March at the Atlantis Casino Resort and Spa in Las Vegas, Nevada.
Players scheduled to appear on the show include Brunson 10 members Dan 'djk123′ Kelly and Amit 'amak316′ Makhija, Andrew 'luckychewy' Lichtenberger, 2010 WSOP Main Event heartbreak kid Matt Affleck, and the winner of $5.5 million at the online poker tables in 2010 Daniel "Jungleman12" Cates.
It will be interesting to see if HSH can add any new innovations to the televised poker market, and if poker fans will be as interested in a show with buy-ins nearly ¼ of their competitors. Although I do like the idea of a "minor league" so to speak for televised poker shows.