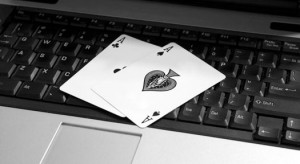 California Republican Congressman John Campbell has teamed up with Massachusetts Democratic Congressman Barney Frank to introduce new bipartisan US poker legislation. The bill features several amendments to Harry Reid's 2010 poker legislation offering, many of which will be more favorable to US poker players and online poker rooms alike.
Frank and Campbell are members of the House Financial Services Committee. Frank initially proposed the bill, and Campbell made suggested amendments that allowed the bill to move past the committee phase in the most recent session of Congress.
According to analysis performed by the Poker Player's Alliance, the bill (entitled HR 2267) features significant improvements over Harry Reid's proposed poker bill which ultimately failed during December's lame-duck session.
First, the new bill would eliminate Reid's proposed 15-month blackout period, which would have allowed ample time for prospective US online poker rooms to obtain proper licensing while simultaneously blocking all US citizens from playing real money online poker, something that many feared would cannibalize the players bases of the biggest online card rooms.

Perhaps even more importantly, the new bill will allow international customers to play at the same rooms as US players, allowing for the large player bases we're accustomed to today. Furthering this agenda is the fact that more states would automatically opt into to new legislation. The bill also includes measures that would prevent current US-friendly poker rooms from receiving unfair discrimination, as well as guidelines for the establishment of a poker tax system.
Although the bill looks significantly more attractive that Senate Majority Leader Reid's 2010 bill, it will need to jump through several hoops before becoming law. First, the bill will need to make it through the House's mark-up phase, at which point Speaker of the House John Boehner would need to decide whether it deserves a vote on the house floor. From here, the bill would move to the Senate, where Reid will likely try to alter some stipulations of the bill to match his original proposition.