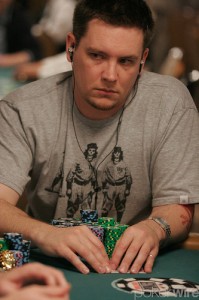 In the continuing saga revolving around the dismissal of Jason "JDN" Newitt from Full Tilt Poker, the United States District Court for the Southern District of New York has issued a subpoena for the former Full Tilt employee Jason Newitt. Newitt was dismissed from Full Tilt Poker earlier and has a lawsuit pending against Full Tilt Poker, among others, for unfair dismissal and a ceasing of payments. The same law firm that represented Clonie Gowen, Howard and Howard, will represent Newitt in his unfair dismissal case against the web site. Although the Gowen case ended in a dismissal with some defendants being dismissed without prejudice (Gowen can sue them again in the future), Full Tilt Poker was dismissed with prejudice – Gowen will not be allowed to sue the web site again.
The alleged reason behind the Newitt dismissal seems to be the result of a forwarded email from Newitt that not only revealed internal messages about the possible sponsorship of a poker player, but revealed some comments that Howard Lederer had made about the poker player, Jimmy Fricke. Unfortunately, the person to which the email was accidentally forwarded happened to be Fricke himself – who then posted the email on a popular poker forum. One of the most revealing aspects of the email was some information about the exact amount of influence that Lederer had on the daily running of Full Tilt Poker (that must have been one long email).
It is still not clear exactly what business the New York District Court has in the Newitt case – if the subpoena has anything to do with the case at all. One of the most alarming aspects of this subpoena is that this same court has historically been one of the most notable opponents of the online poker industry in the United States – gaining fame for seizing an excess of $30 million in money from online poker players. This seizure was the result of a case brought by the court against payment processors dealing with online poker rooms.
Newitt's case against Full Tilt Poker details that he was not only unfairly dismissed from the major online poker room, but that his distribution payments were stopped without cause and his stake of ownership in the company was given away. Although Gowen's case was largely dismissed and is similar to the Newitt case in question, Newitt has what many players are considering a legitimate claim against Full Tilt Poker as far as his ownership stake in the company is concerned.
There has been no further comment on the New York District Court subpoena from any of the parties involved. In addition, Howard and Howard has not commented on whether the filing of the Newitt case will prompt Gowen to reopen her case at the same time.