written by: James under News Comments: Comments Off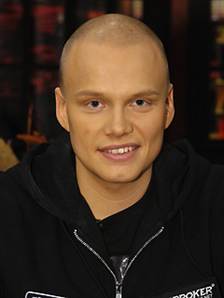 Ilari "Ziigmund" Sahamies has been largely absent from high stakes poker headlines in the past year, and when he does make the news, it's usually not a happy story. That changed a few nights ago when Ziigmund logged on to Full Tilt Poker and earned $116k over the course of 503 hands.
Although the Finnish online poker pro wasn't the biggest winner of the evening, his victory is notable because first, it's a long time coming, and second, because of his opponents: big names like Scott "URnotINdanger2″ Palmer, gavz101, davin77 and harrington25 all contributed to Ziigmund's earnings in a 6-Max PLO game played at the $100 / $200 stake level.
Ziigmund took several monster pots over the course of the session, including a $47k score that he earned with a set of aces on the turn. The win offers a glimmer of hope for Ziigmund, who has been on a $2 million downswing since last fall. Currently, Ziigmund is negative by $155k. He could potentially be positive by the end of the week if he manages to carry his newly gained momentum.
German online poker expert O Fortuna PLS took down $208k the same night, making him the evening's biggest winner. The limit specialist is positive by $1.1 million for the year.
Full Tilt Poker pro matt Hawrilenko came in second place with a $154k win. Hawrilenko earned a bracelet at the 2010 WSOP and he's carried that success into 2011, now positive by $1.7 million despite relatively low volume.
JayP-AA and Josh Arieh were also successful. Arieh, a former member of Bodog's sponsored team, earned $113k. JayP-AA, a new online poker upstart, earned the same amount using a highly aggressive play style
The player formerly known as IHateJuice (aka Kagome Kagome) continued his painful downswing with a $235k loss. Kagome has been almost completely unsuccessful at the online tables since changing his name, and he's now negative by $1.8 million for the year.
Other losers for the night included Davin77 (down $163k), Alex Luneau (down $171k), EazyPeazy (down $187k) and chipchip (down $192k).