written by: Will under News Comments: Comments Off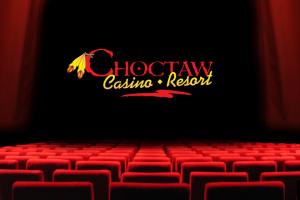 The World Series of Poker has scheduled an Oklahoma stop on their schedule for January 6th through January 25th next year. One of the most notable features of this event is that it will be the first time in 2011 that a World Series of Poker event will not be played at a Harrah's establishment. According to the council responsible for choosing the event locations on the circuit, they were so impressed with the stop during previous years – Choctaw Casino - that they felt that it would be a good addition to the early portion of the event schedule in 2011.
In fact, the council considers Choctaw Casino to be one of their "guests of honor" during 2011 based on the way in which they handled previous events in hosting, organizing and running a poker event. Although it has impressed World Series of Poker organizers, this trip will only mark the second time that the casino has made its way on to the World Series of Poker circuit.
One of the favorite aspects of Choctaw Casino is the location of the establishment. Choctaw Casino is situated near a few major cities in Oklahoma as well as being near a few major cities in Texas like Dallas. This location is promising as far as tournament attendance is concerned.
The Choctaw Casino stop in the 2011 World Series of Poker circuit will consist of 54 separate tournaments with 10 WSOP bracelets up for grabs. Harrah's has noted excitement about the Choctaw Casino stop as it has a reputation for featuring spacious and elegant poker rooms that have more than enough space to accommodate a full stable of players for the event. As an added benefit, the food and accommodations available at the casino are frequently noted as being of the highest quality on the WSOP circuit. Steven Lloyd of Choctaw Casino has stated that he aims to make the stop at his casino the best on the 2011 World Series of Poker circuit.