written by: Steve under News Comments: Comments Off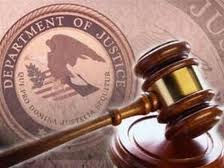 With the World Series of Poker now officially over, the attention of the poker world will likely switch back to the legislative fight in the United States, as pro-gaming advocates lobby Congress in the hopes that lawmakers will legalize and regulate the online poker industry.
After a fairly productive hearing by the House subcommittee on Commerce, Manufacturing, and Trade in October, the Committee has now announced that it will hold its follow-up hearing on November 18th, 2011; just a day after the Senate Committee on Indian Affairs holds their own online poker hearing. The Senate Committee on Indian Affairs has dubbed their hearing, "What's at Stake for Tribes?" and will obviously have a different agenda than the subcommittee on Commerce, Manufacturing, and Trade.
Witnesses have not been listed at this time, but the late October hearing featured such notable online poker advocates as FairPlay USA's Parry Aftab and the Poker Players Alliance's (and former US Senator) Alphonse D'Amato. Unlike previous hearings that were used to demonize poker and gambling, October's hearing played out as more of a legitimate fact-finding mission, with expert testimony on the safeguards available for online poker websites.
The main legislation being discussed is HR 2366, the Internet Gambling Prohibition, Poker Consumer Protection, and Strengthening UIGEA Act of 2011. Barton recently told Politico that the debt-reduction super-committee made up of six democrats and six republicans is considering adding online poker legislation to their final package.
While many gaming law experts feel online poker legislation is a long-shot this year, the possibility of the Super-Committee adding Barton's online poker bill to their deficit reduction package could potentially pave the way for legislation sooner rather than later.