written by: Steve under News Comments: Comments Off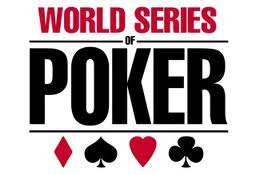 Last week we told you about some changes that would be taking place at the 2012 World Series of Poker, but it appears the good people running the WSOP Twitter feed may have been having some fun with poker players and the poker media when they announced there would be no November Nine at the 2012 WSOP.
Now that the full schedule has been released we know that there will in fact no longer be a November Nine, but the WSOP is not doing away with the long hiatus between the final table and the crowning of a champion, instead they are moving the date up to late October, so as not to interfere with the 2012 elections.
The WSOP did offer up a number of other changes, and some new tournaments, but unfortunately there is nothing earth-shattering like the doing away with the November Nine would have been. Here is a look at the major additions and changes to the WSOP schedule for 2012 from the official WSOP E-Mail sent to media members:
61 gold bracelet events over 50 days.
Superb Structures & Starting Chips – All gold bracelet events in 2012 will feature triple the buy-in in starting chips and deep structures, providing plenty of room for play.
New Event — $560 Bracelet Bounty No-Limit Hold'em – To reward the fraternity of players with a WSOP gold bracelet, all are welcome to enter this one-day non-bracelet event which will feature bounties placed on any WSOP bracelet winners in the field. It will occur on Tuesday, May 29 at noon.
New Event — $3,000 Heads-Up No-Limit Hold'em/Pot-Limit Omaha – To inject this year's WSOP with some early excitement, this event (Event #3) combines the two most popular games played today in a Heads Up format (512 player cap) and should be a thrilling rollercoaster ride for the game's young guns. Players will alternate between games each 20-minute level. The new event debuts Tuesday, May 29 at noon.
New Event — $5,000 Mix-Max No-Limit Hold'em – Playing in this event will require players to have the skills to play 9-handed (on Day 1), 6-handed (on Day 2) and in a heads-up format if they can make it to the final 16 players in the event. Players will carry over their chips throughout play and be re-seeded when 16 players remain, with the highest chip total facing the lowest and so on. The event (Event #6) is structured as a four-day event and begins on Thursday, May 31 at noon. Michael "The Grinder"Mizrachi won an event at WSOP Europe with a similar structure.
New Event — $2,500 Four-Handed No-Limit Hold'em – It's not heads-up poker, nor is it a six-max; this new variation of four-handed No-Limit Hold'em will feature a maximum of four players. For action junkies who excel at No-Limit Hold'em, this is a game where aggression over patience is definitely required. This is Event #28 on the schedule and will debut Thursday, June 14 at noon.
New Event — $1,500 Ante Only No-Limit Hold'em – In a twist on traditional No-Limit Hold'em poker, this event will be played without the small and big blind bets. All players at the table will ante to begin every hand, with the person to the left of the button starting the action from there with a choice of either folding or bringing in the minimum chip amount in play. The event will create a lot of action and multiple-player pots. This is Event #49 and will start on Wednesday, June 27 at noon.
New Event — $1,000,000 buy-in, Big One for ONE DROP – Never before has a player had to pony up $1,000,000 just to enter a poker tournament. This is what players are accustomed to winning, but for the first time, the WSOP will put on a $1,000,000 buy-in bracelet event. The event (Event #55) will begin at 1:11 p.m. on Sunday, July 1 and play out as a three-day event, most likely leading to the largest first place prize in poker history. The event will be televised by ESPN and provide a donation of 11.1% from each player's buy-in to support www.onedrop.org.
New Event — $560 Doubles No-Limit Hold'em – Find a partner and Dosey Doe. In this special one-day, non-bracelet event, players pair up and work together to win. Players will alternate playing each level, using one stack to guide their team to victory. The tournament is scheduled on Saturday, June 30 at 10 a.m.
$50K Poker Players Championship – The Chip Reese Memorial Trophy is up for grabs at the $50,000 buy-in eight-game mixed event, also dubbed the "Poker Players Championship." This eight-game format will serve as the true test of the game's greatest all-around player. Event #45 starts on Sunday, June 24 at 5 p.m.
The Seniors-Only No-Limit Hold'em Championship – Event #29 featuring a $1,000 buy-in for all poker enthusiasts 50 years of age or older will begin on Friday, June 15 at 10 a.m. In 2011, this event set a record when 3,752 players entered – the most ever on one day– and the winner walked away with $557,435 for his $1,000 investment. In addition, a Seniors Second Chance $560 non-bracelet event will be offered at 7 p.m. for those looking for redemption.
The Ladies Only No-Limit Hold'em Championship –The $1,000 buy-in Ladies World Championship (Event #51) will start on Friday, June 29 at noon.
Daily Deepstack No-Limit Hold'em Tournaments – Rio All-Suite Hotel & Casino will host three different daily No-Limit Hold'em tournaments from May 27-July 16. Daily $235 buy-in events begin at 2 p.m., $185 buy-in tournaments at 6 p.m. and $135 tournament at 10 p.m. All daily one-day tournaments and non-bracelet events and will take place in the Pavilion Ballroom.
Satellites Every Day! – A complete array of satellites, from single-table to mega, will be offered from May 27-July 9. Mega satellites require buy-ins of $330 for the daily 4 p.m. and $550 for the daily 8 p.m.