written by: Steve under News Comments: Comments Off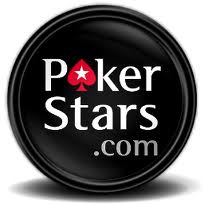 After months of development it appears that PokerStars is preparing to launch their own version of Rush Poker which they have dubbed, Zoom Poker. The "fast-moving Ring Game Product" as a PokerStars rep (PokerStars Stephan) originally called Zoom Poker on the 2+2 poker forum way back in September.
According to reports, PokerStars is preparing a beta launch of the new product in late February. Very few specifics are known about Zoom Poker, or how closely it will resemble Full Tilt poker's Rush Poker (which after numerous assertions of its patentability appears to NOT fall under patent laws).
Rush Poker was revolutionary to online poker, allowing players to stay in constant action. Instead of joining a table, players would join a pool of players and after every fold (or win) would be transported to a new table with other players from the same player group, and a new hand ready to begin.
Rush Poker allowed players to participate in up to three-times as many hands per hour as a normal online poker ring-game (which of course is about 4-5 times as fast as the typical live poker game) and if you were insane (like me) and played four Rush Poker tables at a time you could easily get in 1,200-1,500 hands an hour! For comparisons sake, it would take me about 60 hours of live play to play 1,500 hands!
Players have been pining for sites to create their own versions of Rush Poker since Full Tilt Poker went offline in late-June, 2011, and it now seems that we are only weeks away from this becoming a reality.