written by: James under News Comments: Comments Off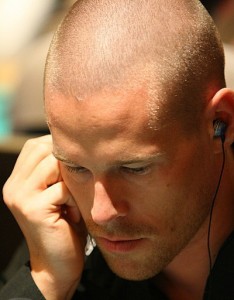 Patrik Antonius's reign of dominance at Full Tilt Poker finally experienced a hiccup a few evenings ago. The Finnish online poker pro has been running the high stakes tables at the site since it and PokerStars exited the US poker scene, but arch nemesis Gus Hansen put a stop to it when the pair played roughly 250 hands of heads up PLO at the $500 / $1,000 stake level.
Over the past several weeks, Antonius had been extremely successful at the online tables while Hansen blew over a million dollars. This represented a major role reversal relative to the early months of the year, when Hansen built up a bankroll of almost $5 million and Antonius suffered. It appears as though the tables have turned once again.
Hansen was simply on fire, taking massive pots from the Finn and ultimately fleecing him of nearly $200k. Unfortunately for the Great Dane, he cooled off after the Antonius session and engaged in a losing battle against DrugsOrMe, losing $100k in the process. He ended up logging of with around $97k in positive earnings, putting him up by $2.8 million for the year. As usual, Hansen is still the biggest money winner of 2011.
Antonius, meanwhile, is up $1.58 million for the year, easily placing him in the top 5 online poker players of 2011.
The biggest overall winner of the night was FinnishNightmare, who earned a respectable $106k. O Fortuna PLS also made a dramatic return to the high stakes games, winning $62k. He's now positive by over $1 million this year.
Other winners included XWINK (up $52k), BiatchPeople (up $59k) and Boca do Acre (up $61k). Aside from Antonius, the biggest losers of the night came in the form of insyderrr (down $50k), Cinderella03 (down $52k), Himan33 (down $58k) and insyder19 (down $59k).