written by: Will under News Comments: Comments Off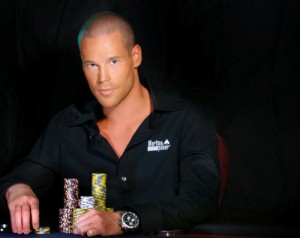 Last night was a big night for Patrik Antonius as he showed his high stakes skills over the suspected German Limit Holdem professional deprimiert. Antonius has always been one for high stakes, high stress games as he took down the famous (albeit mysterious) Full Tilt Poker ninja Isildur1 earlier this year. Antonius and deprimiert played a total of 605 hands last night before deciding to stop playing. During almost the entire game of $2,000.00/$4,000.00 Limit Holdem, Antonius was the obvious player in charge. By the end of the night (about 3 hours of play), Antonius had built his chip stack up with about $391,000 from deprimiert.
This isn't the first time that Antonius has taken deprimiert for a ride, however. In fact, Antonius also demolished the player last week for about $306,000. Despite the two huge wins for Antonius, the professional poker player has still only broken about $74k in winnings for the month of September – recovering from some major hits he took earlier in the week.
Antonius certainly didn't ride his skill the whole way with last night's game, however. In fact, there were several hands where Antonius got a great deal of help from the deck. One hand in particular saw Antonius flopping the best hand with a low straight for a $50,000 pot. Another hand gave Antonius another straight for a big pot around the same size.
While Antonius continues to ride his winning streak in early September, deprimiert has not been so lucky. After a strong August up around $200,000, deprimiert is now down almost $260,000 for September – quite a hit for only the second week of the month.
Speaking of big players in September, Brian Hastings has come out the farthest ahead for the month with about $458,000 in winnings. Most of his substantial winnings have come from another poker player down on his luck for Fall of 2010 – Ilari "Ziigmund" Sahamies.