written by: John under News Comments: Comments Off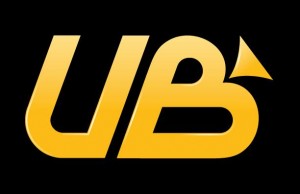 After much speculation over the past few months about whether or not Phil Hellmuth would stay or go at UB.com, the official verdict is in. Hellmuth announced via Twitter yesterday that he would in fact be ending his longtime relationship with the third largest poker brand for US players. At year's end, his contract expired, and he apparently has not decided to renew it, waiting until the last minute to confirm the rumors. Sources say he won't be a free agent long and will be accepting a deal to represent another brand in the very near future. It is rumored that PokerStars has won him over for an undisclosed monetary sum.
Hellmuth's December 31st tweet read, "Making a BIG move…leaving UB. Truly lots of great memories, but it's time to move on…Mutual decision…Looking forward to BRIGHT future!"
What makes this story even more shocking though is that about five hours prior to Hellmuth's big announcement, Annie Duke made a similar one. Her post read, "Starting a new chapter in my life. Decided to leave UB, but the future's exciting for me and the place I've called home for more than a decade."
It is unknown whether or not Duke has big plans to join forces with another brand like Hellmuth, if her and Hellmuth will be a packaged deal, or if she will end up taking some time to enjoy her recent engagement to Joe Reitman, which she announced via Twitter on Christmas day, and plan her upcoming wedding.
UB.com is not without their own bright future, as they have reportedly already been seeking out some new talent to replace the brand's two biggest representatives whose names have been synonymous with the online poker site for so long now. One recent acquisition is Maria Ho, who is a well-known personality, especially after her appearance on the last season of CBS's Amazing Race, and will likely generate positive publicity for the site.
As of December 31st, 2010, both Duke and Hellmuth's names and pics were taken down from the UB site, though UB.com did confirm that it was a mutual decision with all parties involved.
Duke's statement explained, "I have nothing but positive things to say about UB and my experiences with the brand, management, and the incredible people who work hard daily to deliver a terrific online poker experience."