written by: James under News Comments: Comments Off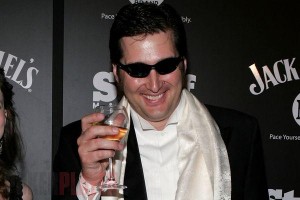 Though it's been less than two weeks since Phil Hellmuth officially announced his departure from UB, the notoriously controversial pro poker bad boy is already meeting with some of the biggest online poker rooms to discuss his next sponsorship. According to his Twitter account, Hellmuth met with representatives from Full Tilt at the SW Steakhouse in the Wynn Hotel in Las Vegas on January 7th.
Although the specifics of the discussions haven't been disclosed, Hellmuth's more recent tweets indicate that he's still in Las Vegas cavorting with Howard Lederer, one of the founders of Full Tilt Poker and an extremely successful poker pro in his own right. On the morning of January 8th, Hellmuth tweeted that he was "being driven around Vegas" to look at condos and houses. At approximately 4AM on January 10th, Hellmuth posted that he was at Howard Lederer's Vegas Mansion watching NFL football and playing high stakes Chinese Poker. According to a final tweet posted on a few minutes ago at roughly 10AM on Monday morning, Lederer lost $51,000 during the Chinese Poker game.

Until this recent series of tweets, the overwhelming feeling among the online poker industry was that a partnership between Hellmuth and Full Tilt Poke would be unlikely, due to the fact that Full Tilt's roster is already stacked with many of the biggest names in poker. The Full Tilt Poker roster currently includes Tom "durrrr" Dwan, Patrik Antonius, Phil Ivey, Chris Ferguson, Gus Hansen, John Juanda, Annette Oberstad and of course, Howard Lederer.
Hellmuth has also mentioned the possibility of sponsorships with Bodog and PokerStars. According to a Card Player Magazine interview, Hellmuth has also mentioned Zynga as a possible new home. Zynga is a play money poker site that Hellmuth feels will fair well if the US ever decides to regulate online poker.
Although only time will tell whose logo Hellmuth will ultimately end up wearing, there's no doubt that we can a very big signing package when the day finally arrives.