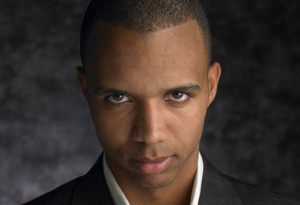 Although Phil Ivey has occasionally struggled with his online high stakes poker game in recent months, it appears that the Full Tilt pro is back in action, as he won over $476k this past weekend on his sponsor's site.
Ivey's primary opponent over the weekend was Kagome Kagome, formerly known as IHateJuice before receiving a mandatory name change from Full Tilt. Ivey and Kagome engaged in a relatively brief battle of 311 hands, in which Ivey systematically took $476k from Kagome playing heads up LHE at the $3000 / $6000 stake level.
The match puts Ivey in the black for 2011 by $300k, solid redemption for a player who experienced an unfortunate $600k downswing in the formative days of 2011. In his storied career, Ivey has never finished a calendar year with negative earnings. In combination with his all-time online winnings of approximately $18 million, this fact incites many to point to Ivey as one of the best overall players worldwide. There's no disputing that Ivey is the biggest online winner in history, strictly in terms of financial success.

Matt Hawrilenko, a fellow Full Tilt Poker pro, also enjoyed success this past weekend when he won $415k. He was joined in the winners circle by Dan "Jungleman12″ Cates, who pulled down $181k of his own.
Meanwhile, Viktor "Isildur1″ Blom continued his track record of extremely prolific play when he earned $95k on his home site, PokerStars, after playing nearly 6,400 hands. The majority of Blom's winnings came from Ilari Sahamies, aka Ilari FIN, and Scott Palmer, perhaps better known as "urnotindangr." Sahamies is better known by his other online poker alias, Ziigmund, and he's currently experiencing one of the worst downswings of his career.
The biggest losers of the weekend included Kagome Kagome (down $455k), fishosaurusREX (down $323k), Sahamies (down $200k), Urindanger (down $170k) and Sauce1234 (down $117k).