written by: Haylie under News Comments: Comments Off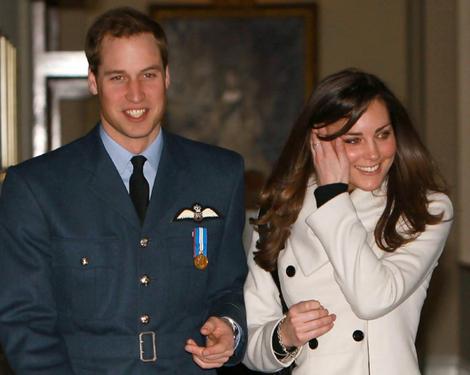 There is much buzz going on in all media outlets—radio, television, Internet—about the Royal Wedding that will go down next week, and now it is infecting online betting sites. Betting sites have reported record levels of bets that have been coming in on the royal nuptials from all over the world.
Betting topics include how the bride will arrive at the church, whether or not she will arrive on time, what color hat will Her Majesty The Queen wear, and even what will be the best selling souvenir. There's actually an infomercial that offers an exact copy replica of Kate Middleton's engagement ring.
These levels of bets coming in make this event the second highest one-off event since the novelty betting that ensued when the new Pope was inaugurated in 2005, according to Paddy Power, leader in online gaming in the UK and Australia, as well as the biggest bookmaker in Ireland.
There is still much speculation regarding the Royal Wedding, as many of the details remain secret including the dress designer. The Alexander McQueen Fashion House's  Sarah Burton is a favorite for dress designer, but there are now rumors that she may just be designing the evening dress.  Other dress designers are in the running like Libelula's Sophie Cranston, now the joint favorite with Burton, though there have been other reports that suggest Middleton, with the help of designers Emma Watson and Jerry Hall, has designed her own dress. However, this is just one of many bets being made on the Royal Wedding (34 at Paddy Power).
Paddy Power owner says, "There is nothing in the world like a Royal Wedding to excite a nation. We've literally been knocked over with the level of betting we've experienced over the past couple of weeks. I plan to be outside Buckingham Palace all next week with my trustee betting board and bookies satchel."