written by: Steve under News Comments: Comments Off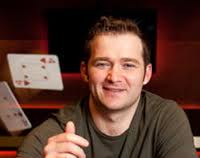 With the World Series of Poker just around the corner, as well as the EPT Grand Finale and the WPT Championship getting started, the preliminary portion of the tournament year in poker is now over, so in this article I'll take a look at how the players have positioned themselves heading into the meat of the tournament season.
The biggest move this month was Eugene Katchalov surging to the top spot on the BLUFF POY leader-board, although he ranks outside the Top 50 at Card Player! Perhaps the best chance at pulling off the double win will be Galen Hall, the 2011 PCA champ who currently ranks 4th on both lists.
Here is a look at how both the Card Player Magazine and BLUFF Magazine Player of the Year Races are shaping up:
Bluff Magazine Player of the Year standings through April 2011:
1.    Eugene Katchalov – 628 points
2.    Taylor von Kriegenbergh – 590.69 points
3.    Ali Eslami – 515.23 points
4.    Galen Hall — 508.50 points
5.    Marvin Rettenmaier – 496.93 points
6.    Annand (Victor) Ramdin – 473.13 points
7.    Alessio Isaia – 469.36 points
8.    Erik Seidel – 435.53 points
9.    Tim West – 435.50 points
10.    Max Heinzelmann – 427.70 points
Card Player Magazine Player of the Year standings through April 2011:
1.    Taylor von Kriegenbergh – 3,560 points, $1,306,340
2.    Max Heinzelmann—3,200 points, $1,602,542
3.    Vivek Rajkumar – 3,200 points, $1,204,530
4.    Galen Hall – 3,120 points, $2,329,500
5.    Martin Jacobson – 2,887 points, $1,145,754
6.    Marvin Rettenmaier– 2,520 points, $422,348
7.    Chris Oliver – 2,500 points, $1,800,000
8.    Gregory Brooks – 2,400 points, $1,654,120
8.    Alan Sternberg – 2,400 points, $1,039,000
8.    David Gorr – 2,400 points, $1,992,532