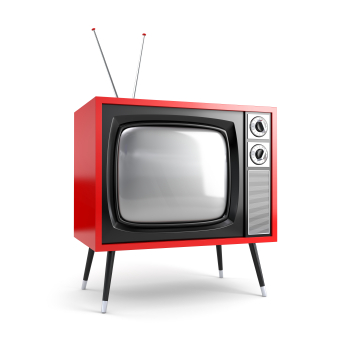 For the diehard poker fan, playing poker is just not enough. You can learn a few tricks from television shows like the World Series of Poker (WSOP) on ESPN, World Poker Tour (ETP), High Stakes Poker and Poker After Dark. Any time you are watching people play hands of poker, there is something of value to learn, even if it is an amateur up against a poker professional. In a game where successful players are those who can figure out the thought processes of their opponents, poker on TV can be a virtual school which reveals the players' mindset and leaves you to answer the question, "Why did they play a hand the way they did?" Here's a run-down of televised poker shows to watch.
WORLD SERIES OF POKER
THE 2010 WSOP announced its 2010 schedule of 57 bracelet events to take place in 2010. This series will begin on May 27 and running until July 17. Poker players from around the world will travel to the Rio All Suites Hotel and Casino to participate in the largest tournament series of the year in search of the most coveted piece of jewelry in poker: the WSOP bracelet.
For 51 days the Pavilion Ballroom, along with the Amazon room, will be packed with players hoping to increase their bankrolls and bragging rights, as well as their Player of the Year standings. With the addition of the Pavilion Ballroom, there will be up to 20% more tables in action as WSOP officials hope to ease the capacity concerns from last year.
The 2010 WSOP will debut new tournaments including the $450,000 Players Championship. This will feature an 8-game mix and award the champion with the Chip Reece Memorial Trophy. Also new in 2010 will be a $25,000 6-handed No Limit Hold 'em event.
Televised WSOP 2010 will begin airing on ESPN in late July 2010.
Also airing on Sunday nights on ESPN2 is WSOP Europe.
WORLD POKER TOUR
Now in its 8th season, the World Poker Tour (WPT) will always be remembered for bringing the game of poker into the homes of millions of fans around the world. In 2003 it was the Travel Channel's highest rated program. The unique concept of filming the final tables of some of the major poker events around the world, with the aid of a camera on the felt to show viewers exactly what cards the players are holding, make the game so much more exciting. You can catch episodes of the WPT on the Game Show Network.
HIGH STAKES POKER
This television show is different; instead of a tournament, you get to sit in with the professionals and watch them gamble with their own money. Each player must buy-in with $200,000. Only the toughest pros show up, and what results is a type of action that is very different than what is typically aired. You will see poker variations and deals made between the players that you won't see at any other poker table. Kara Scott joins Gabe Kaplan as co-host on this Game Show Network winner.
POKER AFTER DARK
NBC decided to jump into the poker craze with their late night show, Poker After Dark. In the beginning it was just a series of winner-take-all tournaments with some of the biggest names in poker. Now, Poker After Dark is unique in that it has televised one of the toughest cash game ever to be played. With $300/$600 blinds and a $100 ante, along with prop-bets, this show is just action packed. Fans will also enjoy episodes where often the side bets become larger than the actual pots.
ULTIMATE POKER CHALLENGE
This show airs weekly and has recently been dubbed "America's Most Watched Poker Show." The show combines poker professionals with top amateur players to play their way through 23 special Texas Hold 'em tournaments. Rather than playing for money, they play for points. Top point winners go on to semi-finals until only eight finalists hit the felt in the championship rounds. All games are played at the Plaza Hotel in downtown Las Vegas.
UNITED STATES POKER CHAMPIONSHIP
It has been two years since this event has been televised but the USPC has brokered a deal between executives at the Trump Taj Mahal and the Las Vegas television production company Compass Entertainment, LLC. For the next five years, the tournament will be shown on the cable channel SpikeTV. Trump organization is committed to doing something spectacular each year to make the USPC successful. The USPC has a solid history as one of the prime tournament poker stops due to its list of champions.
NATIONAL HEADS-UP POKER CHAMPIONSHIP
This particular show is different than others in its structure. Instead of featuring players competing against hundreds of other players in a hot rush to make it to the final table, this show features 32 tables, each with only two players. The games are heads-up, which makes action highly personal. In other words, this is the poker version of the Ultimate Fighting Championship. It is shown on NBC.
PRO-AM POKER EQUALIZER
You can watch this show on ESPN. It is an interesting mix of professional poker players and celebrities who play for a first prize of $500,000. Each episode features 6 players (4 pros and 2 amateurs) playing in a 6-handed Sit and Go tournament. The winner of each game advances to the next round. Because pros have an advantage over the celebrities they are handicapped by starting with 100,000 chips and the celebs have 150,000.
POKER DOME CHALLENGE
The Poker Dome is a hi-tech arena in downtown Las Vegas that provides a one of kind poker experience. There is a live audience, and players are sealed away behind a one-way mirror in a soundproof dome. All the players wear heart monitors which is a fun feature, so when hands heat up, you can see who keeps their cool and who needs a paramedic. This 43-event series aired on Fox Sports Network.