written by: Will under News Comments: Comments Off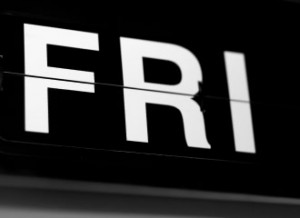 Just a few days ago, Ultimate Bet and Absolute Poker announced that they would be terminating all contracts with their sponsored pros, effective immediately. Among those fired were some recent high profile signings (Prahlad Friedman, Joe Sebok) and a few head-scratchers that, in all reality, had no business being on the team in the first place (Playboy model Trishelle Cannatella and former Anthrax frontman Scott Ian come to mind).
Since that announcement, many of the laid off online poker pros and several poker experts have responded to these developments. The consensus? Not much of a surprise, and not much hope for UB, Absolute Bet and the entire Cereus Poker Network in the future. What's more, many believe that the company's potential bankruptcy could mean no returning of funds for US players.
Adam Levy expressed himself by saying "I'm a free agent suckahhhs" while Eric Baldwin said he was relieved to not be working two jobs anymore. Friedman, the newest member of Team UB, virtually compared the event to a death in the family: "You never know the future. Tell them you love them and show it."
Joe Sebok wrote a lengthy blog post that basically read like an apology for his inability to completely fix the company after he signed on. He says that he hasn't "given up hope" for UB returning money to players, but mentioned that even the Team UB pros are unable to cash out as of now. One former member anonymously posted that he would "hold off on UB talk" until payments were settled, which probably explains why none of the pros are being too critical of the company just yet.
ESPN poker writer Gary Wise wasn't so friendly. He said that Black Friday pushed UB into "desperation mode," that they've fired "95% of their staff," that their refusal to be open with players regarding payouts only masks their "crumbling reality," and that they simply "don't have the resources" to come back.