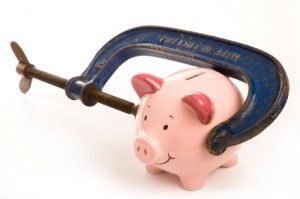 Definition of a Staker:  A person who puts up the money for a player (known as a horse) to play in exchange for a share of the profits (if any); also called a financial backer.
Backing poker players has been around almost as long as the game itself. So it is really no surprise that investors would want to cash in on the online poker scene. Backing allows players to not have to risk all of their own money when entering an event, which reduces variance in returns.
Many players tend to become less risk averse when being staked, as the pressure of needing to finish in the money in order to make a living is also reduced. On the other hand though, when playing with someone else's money, some players tend to play more tightly with the pressure of earning a return for their staker is higher. This practice also allows the casual poker fan to play with some of the industry's most successful stars.
You don't have to look too far on the Internet to find poker staking sites. The best way to find a safe one is to do your homework. That means a lot of reading and a little patience. Major poker sites like PokerStars and Full Tilt are a good place to start. After you have checked out the stats, reviews, and have an educated feel for the player you like, then it's time to buy-a-piece. Another positive of online poker staking is that you don't have to worry much about getting ripped off since players and backers are required to sign documents stating they will abide by the agreement.
Some sites won't even charge you to use their site if you are backing a player. That's because most of these sites make their money by charging listing fees for players looking to get staked by backers. Listing fees are a small price to pay for those who might never get backed in the first place if it was not for these websites.
A player will sell stakes at set percentages and cost, and it will be up to you to decide how much you want to put up. This can range from as little as 1% to the full 100% stake and everything in between. Using your player account, you select the amount and then choose to transfer the funds across to the player; this is either done by depositing to the site or via a transfer option on your poker room account.
RETURN ON INVESTMENT
Some of the best players have ROI (return on investment) percentages of well over 50%. That beats most investment options out there in today's market. But, here is something to remember, the ROI statistic does not entirely define how successful a poker player is. It is only one element in the equation. ROI does not take into account cash game play or how often that player cashes in tournaments. Most poker players realize that you can have a bad run and not win a tournament for quite a while no matter how well you play. So let's look at ROI like a baseball pitchers ERA. The fact of the matter is that a pitcher can have a very low ERA and still have a losing record if he does not get good run support. The same thing applies in poker with a little twist.
When you consider ROI and notice that it is negative, the first thing you need to do is look at the players In The Money (ITM) percentage. This is a much better indicator of how consistent a player cashes. If a player cashes more than 10% of the time, then you can consider them a good player. If he is cashing at 15%+, then they are usually excellent players. Now when you think about ROI in this context and see that it is still negative, that points to only one thing: the players' hands are not holding up during crunch time, or they have not won a big tournament.
Successful staked players will post a rail summery for you to follow; this is typically done on the poker sites' forum. They will post the starting hand of the tournament, maybe a few big pots and if they fail, they will post the bust hand history as well. This keeps the player and the staker's in constant contact. Sometimes the stakers are able to rail the table live. If you are going to rail, check with the player first, as too many people watching a player can be too much pressure. Observer chat has been used improperly at times and has caused poker players to tilt and bust out early. Your poker player can use Twitter to send out updates of their position, stack sizes, and big pots they are in, as well. If you are following the action via Twitter, do not tweet the player back while they are in play, as it could go against a tournaments rules; same for mobile phone usage.
STAKING: THE FUTURE
If poker staking never changes, that will certainly be fine since online backing is going strong. Of course, there are always people looking to find new ways to profit in this industry and some have found it in private website staking. This differs from regular backing because private websites feature a handful of investors looking to attract a stable of skilled professional players rather than a bunch of backers and those looking to get staked. These sites provide their players with a certain amount of money each day, or week, and the players then try to make a profit with their available funds. Once the funds run out, a player will not receive any more for a while, so it is important that they do well with what they have. Wins are usually split 50/50, and the sharpest players are given more funds to start with. This type of poker staking has yet to catch on in a big way, but it could become something to watch in the near future.