written by: Will under News Comments: Comments Off
The PokerStars EPT Prague tournament is currently underway, with major names like Roberto Romanello, Kevin MacPhee and Rob Hollink and Dirk Richter vying for the 640,000 Euro grand prize. The European Poker Tour Prague began with 563 players, representing 47 different countries, and features a total prize pool of 2,730,550 Euros. Buy-ins for the event, which is taking place at the Hilton Hotel in Prague, were listed at 5,300 Euros.
Day 2 of the tournament began with 254 players remaining, and the double starting field format pared down to one field of competitors. Germany's Dir Richter began Day 2 with an enormous chip lead, and closed it with a significantly smaller one. Only 93 players remained at Day 2′s close, 80 of which will receive a money prize.
As of the end of Day 2, the chip leaderboard was as follows:
10. David Stogel – 314,500
9. Tobia Reinkemeier – 325,000
8. Drasutis Tauras Narmontas – 334,000
7. Josh Prager – 362,000
6. Denis Kipnis – 384,000
5. Rob Hollink – 452,000
4. Kevin MacPhee – 483,000
3. Antonio Palma – 545,000
2. Roberto Romanello – 566,000
1. Dirk Richter – 593,000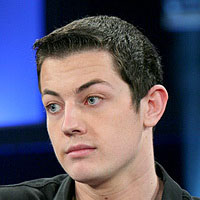 In online poker news, Tom "durrrr" Dwan is continuing to make progress in his durrr Challenge 2 event against Daniel "jungleman12″ Cates. The durrrr Challenge 2 consists of 50,000 poker hands. The game? $200 / $400 NLHE, played over four tables simultaneously. According to the terms of the match, the loser will have to pay the winner a large cash sum after the 50,000 hands have been played. Dwan has given Cates 3:1 odds, meaning that either Cates will owe Dwan $500,000 or Dwan will owe Cates $1,500,000, depending on the overall outcome.
Two evenings ago, Dwan and Cates played 1,407 hands, with Dwan getting ahead by approximately $18,000 following the session's completion. Dwan has plenty of ground to make up, however, as he's down over $550,000 with 12,500 hands completed so far.
Though this is the second durrrr Challenge thus far, the original challenge hasn't yet been completed. In that matchup, which has Dwan pitted against Patrik Antonius, Dwan is ahead by $2,000,000 with around 10,000 hands remaining.