written by: Steve under News Comments: Comments Off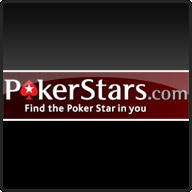 If anyone was wondering why PokerStars recently went through the process of receiving an online gaming license from the Lotteries and Gaming Authority of Malta (PokerStars already holds an online gaming license from the Isle of Mann) you received your answer on Monday when PokerStars announced they would now be offering online poker to Swedish and Finnish players.
While PokerStars was already available in these locales, because of the policies in these countries all online gaming conducted on a site outside of the EU was taxed 50%, while players participating in online poker games hosted by companies operating and licensed from an EU country were tax-free. PokerStars new license in Malta, a member of the European Union, allows the world's largest online poker room to now offer access to their tables for players in Sweden and Finland without the fear of harsh tax penalties.
As PokerStars Head of Business Development Guy Templer put it, "Some markets treat European Union-licensed operators differently than other license-holders. Offering our online poker on www.pokerstars.eu with a Maltese license provides benefits to players in Sweden and Finland in particular and we are always striving to offer the best product possible to our players, wherever they are located."
Current PokerStars customers from these two new markets will be able to re-register at the new PokerStars.eu site, at which point their balance, FPP's and VPP's will be automatically transferred.
PokerStars also plans on using their new Maltese license to open other EU markets as well.