written by: Will under News Comments: Comments Off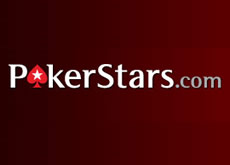 At the largest online poker site in the world, players logging into the site will now see a "New Software Update Available" pop up to prompt them to download and install the significant software upgrade recently released by PokerStars. While this banner can often suggest meager updates to a few features that you'll never touch, this recent update at PokerStars is actually significant enough to encourage a look. At the PokerStars web site, you can view a list of no less than 10 features that have been added or updated to improve the quality of play on the web site. Many of these upgrades may have a significant impact on the way that players enjoy the web site features and online poker play as a whole.
The upgrades now featured at PokerStars with the recent update include:
Enhanced Session Options: All players at PokerStars now have the option to utilize session options at each table where they are playing rather than having to revisit the lobby to change session options.
Automatic Buy In Feature Added: By clicking on an open seat at a PokerStars table, the software will now automatically buy in for a set amount rather than having to change their settings each time they sit at a table.
Automatic Seating Feature: You can now automatically grab an open poker table seat directly from the lobby by using this option.
New Multi Tabling Feature: The stack feature is a new addition to the ways in which you can organize open windows when multi tabling. This feature will be added to the existing options of Cascading and Tiling.
New Stats Tracking: You can now view the average size of the player stacks at each table before you choose a specific game.
New No Chat Feature: Rather than remaining silent, you can now elect to let players know that you are not able to chat by selecting an option from the table tool tips. This is useful for players that have been suspended from using chat during game play.
Layout Enhancements: After players complained that the Advanced Action Check button was situated too closely to the Call button, PokerStars decided to move it a little further away to prevent mistakes when clicking one button or the other.
Previous Hand Access: Players can now view their previous hand.
Improved Notes: Before this update, there were complaints that, if PokerStars software stopped functioning on your computer, you could lose many of your notes from the session. This update resolves this problem with a notes auto save addition.
Improved Tournament Display: You can now view all available tournaments that can be entered using a type of tournament ticket that you have in your inventory.