written by: Steve under News Comments: Comments Off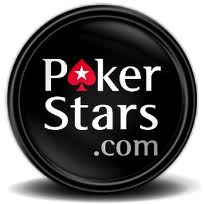 Belgium is the latest country cracking down on illegally operating online poker sites, calling on Internet Service Providers (ISP's) to block all online poker rooms not licensed under the Belgian Gaming Commission, and given the Casino de Namur's A+ license. While this was good news for a couple of online poker rooms, many feel it was a terrible blow to the industry as a whole, and to Belgian poker players.
Currently two online poker sites have been granted the coveted license, Partouche.be and PokerStars.be, while the Belgian Gaming Commission has asked that a number of sites be blocked, including European staples like Titan Poker, Everest Poker, and 888 Poker.
The chairman of the Belgian Gaming Commission, Etienne Marique, had this to say about the country's decision to tighten the reins on the online poker industry, "This is an important step forward for the regulation of online gambling. Not only is the legal framework offering the possibility for operators to offer their online games of chance, but from an economical point of view gambling operators are given opportunities in Belgium.
"And all this in an environment that protects players more than illegal websites do – for example, excluded players cannot play at licensed websites and an average hourly loss is applicable to each player."
It's unclear at this time what being "blacklisted" in Belgium means for a site's future in the country, not to mention that ISP's have been very reluctant to take such steps as outright prohibiting online poker sites in the past.