written by: John under Poker Comments: Comments Off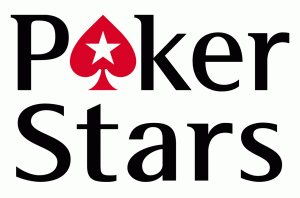 Isai Scheinberg and his son Mark are winners, hands down, when it comes to online poker. In 2000, Isai, who worked for IBM in Canada and Israel, founded PYR, a software development company.  In 2001, Isai and his son started PokerStars, the one and only one client of PYR. PYR's primary job is to develop and maintain all of PokerStars online gaming software.
PokerStars has grown into the world's largest online poker site. It has 35% of the world market share, and to date, is home to more than 26 million players across the globe. PS has the biggest tournaments and some of the softest competition on the Internet. Over the years, PokerStars.com has made the poker dream of winning big or playing in a live tournament, such as the annual World Championship of Online Poker (WCOOP), a reality for so many players. They have sent the most players to WSOP, WPT, and EPT events combined and continue to payout some of the largest jackpots every weekend via their Sunday Millions tournament. Based in the Isle of Man, UK, the company has built a reputation that other online sites envy.
It is generally accepted that Isai and Mark own the vast majority of shares in Rational Entertainment Enterprises Limited. PokerStars, owned by REEL, is in not a publicly traded company; therefore, details about the firm's structure are not known to the public, as privately held companies aren't required to disclose information.
You don't get as far as the Scheinberg's do in gambling industry by not taking risks. Isai and his son Mark are shrewd and gutsy businessmen. Back in 2006 when federal lawmakers passed the US's first anti-online gambling law, the Unlawful Internet Gambling Enforcement Act (UIGEA), some online sites cut and ran. PokerStars, however, hung in there and quickly became the biggest site in the world's gaming market, and as of today, has an estimated annual revenue of $1.4 billion and some $500 million in profits. Although the US Justice Department has taken the position that online poker violates US law, PS says they have received legal opinions from several US law firms stating that they are in fact not violating US law.
In 2008, the US Attorney General in Manhattan froze some $34 million owed to poker players from companies that processed payments for poker games hosted by PokerStars and Full Tilt. Even though PokerStars maintains that it was under no legal obligation to do so, they did refund their customers.
THE VALUE OF THE PLAYER
PokerStars has a strict "no rakeback"policy. Even though they don't offer rakeback, they still attract some of the biggest names in poker because they have one of the best VIP policies. They reward loyal players with a program which earns them gifts including electronics like a 60″ Plasma HDTV and a PlayStation 3 Slim.
The VIP program is based on the number of Frequent Player Points (FPPs) a player accumulates each month. The highest level you can reach is Supernova Elite, and to get there you must earn at least 1,000,000 FPPs per year which is not easy, but the rewards are pretty awesome. They include special access to the Supernova Elite VIP store where you can buy a Porsche Cayman S with your player points or any two packages from the PokerStars Caribbean Adventure, the World Series of Poker Main Event, the European Poker Tour Monte Carlo, or the Asia Pacific Poker Tour Sydney. A third Supernova Elite option privilege is free entry into the online main event for the World Cup of Online Poker.
One thing PokerStars knows how to do well is listen to feed back from their customers. Over the years they have taken constant feedback from the players to help build the best and safest online poker software. The following are a few of its features:
Re-sizeable Windows. Are you a multi-tasker? You can re-size the poker interface to make it a small screen that you can place at the bottom of your monitor.
Speed. Because PokerStars doesn't use fancy graphics, their software is the fastest of all the online sites. This means less lag time and a faster game.
Custom Avatar. Upload a picture from your computer and use this as your avatar. Use your imagination.
Show Folded Hands. Folded your hand but want to know how it would have played out if you stayed in?  PS software enables you to see your folded hand by simply scrolling your mouse over your avatar.
THE FUTURE CHALLENGE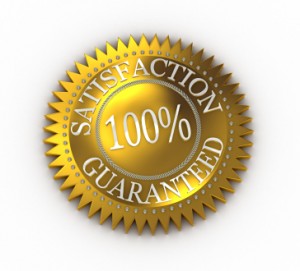 Security breaches are hands down the biggest concern for customers. At PokerStars all software updates are reviewed by several people before being deployed. All sensitive changes are also personally reviewed by the chief software architect to help ensure they are stable and secure. They are aware that there are some programs that claim to make it possible to see other players' cards, and they have investigated many of these programs and have not found any of these programs actually do what they claim to do. Some of them are actually malware programs that compromise the security of whoever installs the software. But mostly they are simply scams, attempting to con players out of their money who incorrectly believe that these programs will give them a competitive edge. They do not, however, compromise PS security.
PokerStars states, "We have a large team of Poker Specialists in our Support Team who review all suspicious situations and escalate to the Game Security team if they find anything, which in turn will escalate to the senior management team if any serious problems are found. The security and integrity of our games is of paramount importance to PokerStars."
According to eGaming Review, PokerStars has chosen a new CEO, Gabi Campos, to take over some of the duties of founder Isai Scheinberg. Campos will come on board in October and Isai will remain as Chief Technical Officer, while his son, Mark will move into the Chairman's seat.  In an internal memo received by eGaming Review, Mark Scheinberg stated: "Both Isai and myself will continue to be closely involved in the company's strategic direction and building on the success we have all achieved together as a team over the last 10 years. We are excited about this new chapter in the PokerStars story, and look forward to Gabi's leadership in taking the company forward to continued success."