written by: Steve under News Comments: Comments Off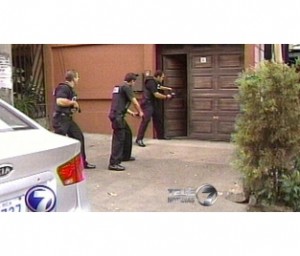 It would seem that the fallout from Black Friday is far from over considering Costa Rican authorities have released details on a raid they carried out at the offices of PokerStars and Absolute/UB Poker. The raids stem from the US crackdown on online poker that took place on April 15th, but were likely fueled by an E-Mail correspondence between UB Poker CEO Paul Leggett, and the head of the UB Costa Rican office, a man named Olman Rimola.
Apparently, the employees are owed some $2.75 million in wages, and Rimola gave Leggett until May 3rd to make good on the payments or he would go to the authorities. The complete exchange reads like something straight out of CIA movie, with threats of spilling what he knows, along with warnings that multiple people have the information should anything happen to him. Here is an excerpt of the E-Mail from Rimola:
"or I will go to the US Embassy and I will contact FBI agents, who are right now in Costa Rica, and I will reveal all the information I have of Absolute Poker and UltimateBet operations, including full detail of original shareholders, corporate structure, processing procedures, all related companies, lawyers, executives, bank statements, bank wires, emails and instructions I have received, etc.  FBI will be more than glad in to grant me immunity exchanging this information."
[You can read the entire exchange at Haley Hintze's blog]
Based on the raid, it would seem Rimola made good on his threat to go to the authorities, and in this wonderful age of the Internet there is even a video of the raid!
The PokerStars customer support office was reopened soon after it was raided, likely due to no wrongdoing or back payments owed to the employees.