written by: Steve under News Comments: Comments Off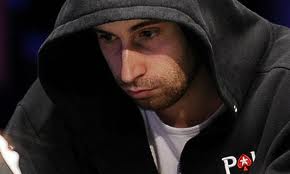 There was some more good news for Jonathan Duhamel this past week as authorities announced they had recovered about half of the money stolen from the 2012 World Series of Poker Main Event champion during a mid-morning home invasion orchestrated by an ex-girlfriend of the young Canadian.
According to the report, officers acting on anonymous tip and found some $80,000 in a mailbox in Longueuil, a suburb of Montreal. The original reports at the time of the crime put the total amount of money stolen at about $160,000 in a mixture of Canadian and Euro bills (some of the money recovered was in British Sterling as well).
When police apprehended the three alleged suspects in the case –Anthony Borque (20), Bianca Rojas-Latraverse (20), and John-Stephen Clark-Lemay (22)—they also recovered a Black Rolex Submariner watch that was also stolen during the robbery; Duhamel's coveted 2010 World Series of Poker Championship Bracelet was also taken, and has yet to be recovered.
With all three suspects in custody it is still a mystery where the 2010 WSOP Championship Bracelet is, or what the trio decided to do with the one-of-a-kind item. Two of the three defendants were denied bail by the judge in the case, while Borque was allowed bail, with a number of stipulations set forth by the judge.
While not seriously injured during the robbery, Duhamel was beaten and tied-up while the thieves methodically ransacked his home. Duhamel has seemingly put the robbery and beating behind him, having already pocketed over $1 million in tournament winnings in 2012, most coming at the 2012 PokerStars Caribbean Adventure (PCA) tournament series.