written by: Steve under News Comments: Comments Off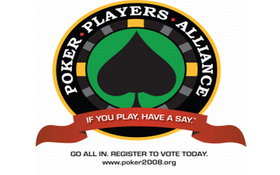 Rich Muny took to the 2+2 poker forums on Monday to announce that the Poker Players Alliance's Board of Directors has undergone some major changes following the fallout from Black Friday. Leaving his post brief and lacking any specifics, Muny included a hyperlink to the PPA website where the absence of two Board of Directors members, Howard Lederer and Chris Ferguson, was immediately noticeable.
Both Ferguson and Lederer have decided to step down from the PPA Board of Directors in the wake of Black Friday. Speculation has always surrounded the two Team Full Tilt Poker members, who many feel have a vested interest in the success of Full Tilt Poker beyond being sponsored poker players.
Both Lederer and Ferguson joined the PPA Board of Directors in 2006 despite their ties to the online gaming giant Full Tilt Poker –officially Lederer has worked as a consultant for Full Tilt Poker's parent company PocketKings ltd, and Ferguson has been rumored to have been part of the developmental team that created the Full Tilt Poker platform. In the poker world it's widely acknowledged that both have ownership shares in the company as well, and with Howard Lederer being named BLUFF Magazine's most powerful individual in poker this would seem to be the case.
The PPA Board of Directors now includes Chairman Alphonse D'Amato, Executive Director John Pappas, as well as Rich Muny, Linda Johnson, Greg Raymer, and Patrick Fleming.