written by: Steve under News Comments: Comments Off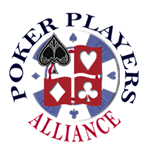 The Poker Players Alliance is taking their lobbying efforts to a new level on May 24th, 2011, where the poker advocacy group is calling on all of their 1+ million members to descend on Washington DC for an "emergency fly-in" and meet with their members of Congress and specific legislators. According to a PPA press release, "Approximately 30 of PPA's State Directors will meet with targeted lawmakers and ask them pass legislation to license and regulate online poker."
Since Black Friday the PPA has been urging members to call, write, e=mail, and contact their representatives, but this will mark the first time the group has tried to organize a significant portion of its membership in an effort to progress online poker legislation.
In an E-Mail sent to members by PPA Chairman, and former Senator, Alfonse D'Amato, he told PPA members:
"The PPA will be providing the tools and information you need to arrange and execute those meetings either in Washington D.C. or back home in your congressional delegations district offices. Please click here to find the contact information for your members of Congress, as well as instructions on how to request and successfully secure a meeting."
"We encourage every PPA member to meet with their members of Congress on May 24th and request that if you secure a meeting to please email the national office at dcflyin@theppa.org and let us know the details."
The rally is a big risk for the PPA, since a small turnout could have the opposite effect on politicians who might view the issue as something that only impacts a small segment of the population.