written by: James under News Comments: Comments Off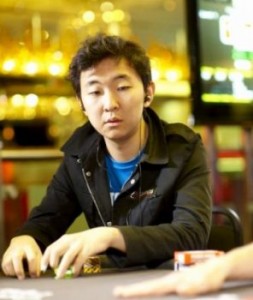 Rui Cao, a French online poker player sponsored by the Full Tilt pro team, was the biggest winner on Full Tilt Poker this past week with almost $300k in profit. Although Gus Hansen and Patrik Antonius have been the two primary driving forces on the site since Black Friday forced the exit of US players, the two took a break for the week, creating an opening for Cao.
Cao started the week with $202k in profit on Monday, especially notable due to the relatively low staked $25 / $50 PLO tables he played to secure his winnings. He went on to earn another $95k over the course of the week, bringing his total to $297k.
He's now positive by $911k for the year. The disappearance of Phil Galfond, Phil Ivey, Tom Dwan and other big name US pros has allowed him to earn online poker star status, something that was just out of reach for the Paris-based high stakes grinder prior to Black Friday.
However, the biggest overall online poker winner of the week was not Cao but vmnielsen, a relatively unknown poker player who engaged in over 2,300 hands to win $307k on PokerStars.
Ilari "Ziigmund" Sahamies also managed to finish positive for the week with $161k. The Finn's year has been marked with inconsistent play and threats to leave the game entirely. Although he's still negative by $600k for the year, a shift in momentum may be exactly what Sahamies needs to reclaim his status as a dangerous force in poker.
Other successful players for the week included LuckyGump (up $147k) and KidPoker705 (up $152k, and no, that's not Daniel Negreaunu).
The week's biggest loser was Anton Ionel, an alleged Romanian businessman, who lost $349k. He was joined by anna164 (down $115k), KOMIJENDO (down $117k), le kork (down $133k) and samrostan (down $155k). Jens Kyllonen, aka Ingenious89, also saw a hiccup in his hot streak with a $106k loss.