written by: Steve under News Comments: Comments Off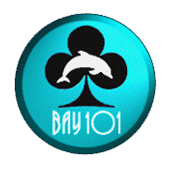 Yet another World Poker Tour tournament will feature a star-studded final table lineup with two Shooting Stars in Mike Sexton and Mike Matusow –both of whom still have $5,000 bounties on their scalps– as well as former WPT champion Vivek Rajkumar –who is also coming off a runner-up finish in the WPT LA Poker Classic—and WSOP bracelet holder Steven Kelly who holds the chip-lead heading into the televised final table.
Sexton will enter Friday's final table as the short-stack with just 363k chips and blinds at 10k/20k with a 3k ante. For Sexton, the co-host of the WPT broadcast with Vince Van Patten, this will mark the first time he will be absent from the broadcast booth, and there is still no official word on who, if anyone, will fill in for him during the telecast –or perhaps Sexton will switch to his usual role as co-host should he be eliminated.

Just missing the televised final table was poker pro Ty Reiman, who was eliminated by Matusow as the final table bubble-boy, and even though he earned $73,900 for his efforts many would argue that being the bubble-boy at a televised final table is a much worse fate than being the money bubble-boy.
Here is a look at the final six competitors' chip-counts and seat assignments for Friday's final table at the WPT Bay 101 Shooting Star tournament:
·    Seat 1: Mike Matusow – 2,173,000
·    Seat 2: Mike Sexton – 363,000
·    Seat 3: Alan Sternberg – 3,701,000
·    Seat 4: Vivek Rajkumar – 1,616,000
·    Seat 5: Steven Kelly – 4,169,000
·    Seat 6: Casey McCarrel – 430,000