written by: Haylie under News Comments: Comments Off
Often times, poker runs in the family. There are many poker pros who are related to other poker pros, specifically siblings. It is not rare to see that an older brother has taken up the game and other family members who look up to him have followed suit. Moreover, these siblings coach each other, lend each other buy-in money, and either celebrate victories or lament bad beats together. Interestingly, they also often find each other competing for the same title and piece of the prize pool and then, it's every man/woman for one's self, though they do seem to find comfort in losing to a family member than to a non-family member. Here's a rundown of the biggest families in poker:
The Lederer Family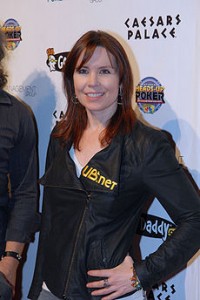 Howard Lederer and his sister Annie Duke have been squaring off against each other at the poker tables for 15 years now. The story goes, Howard taught Annie how to play after she discontinued her graduate studies and moved to Montana with her new husband and needed to find a way to pay the mortgage. After several visits to Las Vegas, Annie found that she had what it took to win.
Howard forwarded her a $2,400 bankroll to begin playing in local card rooms, and she began to win consistently. She flew to Vegas to play in the World Series of Poker, where she placed 13th in her first event and 3rd in her second. Soon after, she and her growing family of six established residence in Vegas where she could pursue her new line of work as a professional poker player.
Another Lederer sister, Katy, tried her hand at the tables, and while she enjoyed some aspects of the game and had potential, she eventually decided to pursue a career in writing. Ironically, this led to her well-reviewed book, Poker Face: A Girlhood Among Gamblers, which chronicled much of her youth in a home filled with very competitive parents and siblings.
The sibling rivalry between Annie and Howard had never become much of an issue in their lives until they began playing in the same tournaments in Vegas. Overall, they supported and encouraged each other, but finding themselves playing together at the same table at the WSOP Tournament of Champions event, new emotions became involved. As Annie knocked Howard out of the tournament to go on to win the $2 million first prize, she found that she was quite emotional. She was excited about her success, but upset that she was the cause of her brother's exit. Regardless of the win/loss column though, the amount of respect they have for each other is obvious. You can often see them playing in the highly aggressive cash games around the Vegas casinos, but it is in tournament play that they root for each other—as long as it's not heads up.
The Brothers Mizrachis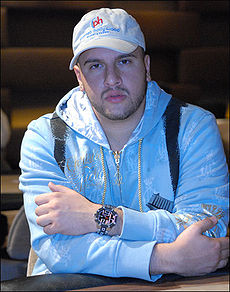 There are four of them! Michael ("Grinder"), Rob, Eric ("EWee"), and Donny ("Magic"). These boys were raised in a competitive family that spent a great deal of time together.
Rob, the eldest of the four at 31, was the first to foray into poker, eventually teaching his brothers the game. Robert won his first WSOP bracelet in the $10,000 World Championship Pot-Limit Omaha event in 2007. Eric, who prefers lower buy-in events, has made nearly a dozen final tables at events in Los Angeles and Las Vegas. But in 2004, Rob and Michael broke through.
A $482,608 win in Amsterdam for Rob preceded Grinder's win at the LA Poker Classic, a victory worth $1,859,909, trumpeting the family's arrival on the poker scene. Mike then won a tournament at the Bellagio in December of that year and had some success in tournaments in 2005, but then for four years he drifted off. Some wondered if his two years of wins were just a fluke. But this year proved it was no fluke. Michael won the inaugural Poker Player's Championship and landed a spot in the WSOP final table after knocking out brother Rob.
"There's no competition between us. We root for each other all the time," says Michael. In an interesting turn, it was Michael who eliminated Rob in 5th place at the Poker Player's Championship. "At least I put his chips to good use."
Prior to this event, Michael had won just about every major title in poker except a WSOP gold bracelet. Mizrachi was Card Players Magazine "Player of the Year" in 2006. According to official records, he now has 20 cashes, four final tables appearances, and one WSOP win. His career earning now total $2,156,322. Michaels last WSOP-related cash took place more than a year ago in the WSOP Circuit Main Event championship head at Ceasars Palace in Las Vegas. He finished second in that tournament.
While the two more famous Mizrachis have been winning tournaments, Eric has been acting as the family business manager. Running their websites and businesses and attending to their collective social-media needs. Donny Mizrachi, a magician by trade, has only recently started taking tournament poker seriously, with the family's success bolstering his confidence.
"I think they all gave me a great deal of motivation and inspiration to tag along," says Donny, the quietest of the four. "They've all shown me great support. I always felt like I had the ability because I knew it was in the blood and that we were all gifted with these skills."
History Making Hinkles
Blair and Grant didn't come to the 2008 World Series of Poker planning on making history, but that is exactly what happened. Eleven days after his older brother, Grant won a bracelet in the $1,500 No-Limit Hold 'em event and a $831,279 payout, Blair Hinkle surprised the poker world and beat out a field of 1,344 players in the $2,000 No Limit Hold 'em event to win a bracelet of his own and $507,613. Of the two wins, Blair's was much more conceivable considering that he had just turned pro after cashing at last year's WSOP Main Event. He has had success early on and earned more than $160,000 in his rookie season.
The brothers have much support from their mother, Lynn, as well as their maternal grandmother, "Grandma Sue," who taught them how to play cards. "She would dump all of her pennies out on the table and we'd play Gin Rummy and Spades for hours. We didn't know what we were doing, so she would look at our cards and tell us what to do. I think she made sure she would always win because she was always the one with all the pennies when the game ended," said Blair.
Alex, Eric, and Humberto Brenes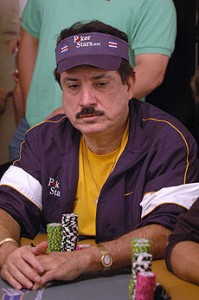 Born in Costa Rica, the Brenes brothers are a popular trio in the US poker community as well as in Latin America. Besides their obvious family resemblance and similarly broken English, their outward regard for each other assures that there is no mistaking them for a close knit family.
Led by Humberto ("The Shark"), the Breneses have been playing poker for more than 20 years, all three with over a million dollars in career tournament earnings, with Humberto earning $5.5 million. Alex and Eric have WPT titles, the WPT Invitational and the Aruba Poker Classic, respectively, while Humberto is the proud owner of two WSOP bracelets that he scored at Limit Hold 'em and Pot-Limit Omaha events. Most recently, Alex finished as runner up at LAPT Punta Del Este, and Humberto made the final table in the $25,000 High Roller Event at the 2009 PokerStars Caribbean Adventure.