written by: James under News Comments: Comments Off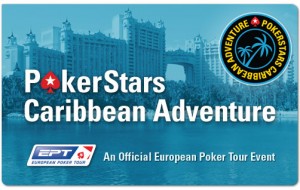 This past weekend, Sorel Mizzi was accused of cheating during a live event. The accusation were posted in a thread on the TwoPlusTwo forums, in which poker pro Shaun Deeb related a story originally told by fellow pro John Racener.
According to the thread, Mizzi was playing against Racener in a game of Chinese Poker at the PokerStars Caribbean Adventure. Racener allegedly caught Mizzi dealing cards from the bottom of the deck.
In order to clear his name, Sorel Mizzi posted a reply to the thread, in which he shared his side of the story and denied the cheating allegations. Mizzi's reply was extensive, and he mentioned that he has "made a ton of mistakes and [has] several regrets," but that "cheating in Chinese Poker isn't one of them." He went on to say that he has personally been cheated multiple times, that he is "by no means a magician," and that he will "seriously consider finding another job" after the 2011 World Series of Poker.

As of now, John Racener himself has not been involved in the thread. However, Racener did guest on a podcast episode of Quad Jacks in which he explained his own side of the story. Racener claims that Mizzi sent him a text and a phone call, in which Mizzi allegedly begged Racener not to publicize what happened. As it happens, Mizzi and Racener were the only individuals in the room at the time of the supposed cheating, eliminating the chance that third party will intervene with their own accounts of the story.
The original thread is still extremely active on the TwoPlusTwo forms, with 48 pages encompassing 48 pages so far. Those interested are encouraged to view the thread, which is entitled "Sorel allegedly bottom dealing vs john racener," for themselves to come to their own conclusions.