written by: Steve under News Comments: Comments Off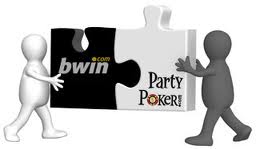 There are a lot of rumors being flouted around when it comes to online poker sites and potential investors. In the past week we've seen rumors of a conglomerate of publicly traded European online poker companies possibly in line to purchase the ailing Full Tilt Poker, and now a new rumor, straight from the independent.co.uk, has Steve Wynn once again considering getting involved in the online poker mix.
According to the Independent, Wynn is interested in purchasing the recently formed Bwin.party online gaming company. The rumors saw the bwin.party stocks jump on the London Stock Exchange on Monday, but not everyone was taking the whispered rumors seriously, and at the same time as the Steve Wynn rumors were circulating, other rumors suggested that British sports-betting giant William Hill might be interested in investing in Bwin.party.
These rumors come on the heels of bwin.party stock plummeting over the last few weeks, making the largest online gaming company a prime target for a takeover. For all of the technical details on the companies involved and the stock prices you can read the Independent article.
This is not Wynn's first foray into the online poker world; prior to Black Friday Wynn had formed a "strategic alliance" with PokerStars, which was seen as a precursor to Wynn entering the US online poker market should legislation be enacted.
Whether the rumors turn out to be true or not, or if the deal is completed or falls through, one thing is for certain; the mega-casinos in the US are almost without exception backing online poker in the US, and the this wouldn't be the case if they didn't expect legislation in the near future.