written by: Steve under News Comments: Comments Off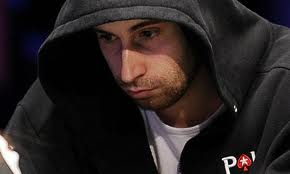 The ongoing investigation of the robbery of 2010 World Series of Poker Main Event Champion Jonathan Duhamel that began with a home invasion a few days before Christmas has finally turned up the poker champ's most coveted possession according to a report on a French language poker site, PokerPrince.com: his 2010 World Series of Poker gold Championship bracelet.
Unfortunately, the bracelet has seen better days, but the good news is that the bulk of it has been found, and once police finish gathering evidence from the bracelet it will be returned to Duhamel.
According to the report, a street sweeper in Montreal found the bracelet after it had clogged his street cleaning machine; he then turned the bracelet into local authorities. The pictures of the bracelet on the PokerPrince.com website show it badly damaged, including the bracelet being completely missing (only the faceplate was recovered), along with some deliberate attempts to remove Duhamel's name.
Despite the condition, Duhamel was apparently very pleased to find out the bracelet had been recovered. His manager Philippe Jette was quoted by Canada's TVA Nouvelles as saying, "The sentimental value [of the bracelet] is priceless. We are giving the bracelet to the police, because it is still a piece of evidence, and should help the police with the investigation. We are happy, and Jonathan is doing very well."
The whereabouts of the bracelet was somewhat of a mystery given that all three suspects are in custody and the one-of-a-kind nature of the item. It now seems the robbers realized the bracelet was too unique to sell without being traced back to them, and decided to cut their losses and strip what precious metals they could from the bracelet.