written by: James under News Comments: Comments Off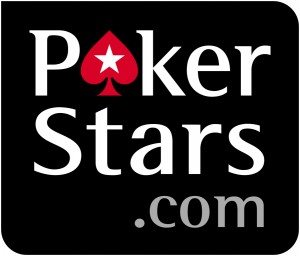 The virtual poker superstar PokerStars will soon reach a monumental milestone in their company, the 50 billionth hand of online poker dealt on the site. This hand is expected to be dealt by the end of September and will feature a substantial promotion to celebrate the site's success. Players that are dealt the hand at a cash game table will receive a cash prize that varies depending on the amount of VIP Player Points that they have earned prior to that hand. In addition, flat cash prizes will be awarded to all players in the game. For the winner of the hand, the cash prize will be the highest. The prize structure will work as follows:
Every player that received cards during the 50 billionth hand will receive $500.00.
Each player will receive $500.00 for every VPP that they have accumulated in the 50 hands prior to the 50 billionth. For example, if a player has earned 3 VPP, they will receive $1,500.00.
The winner of the hand, in addition to their $500.00 flat rate prize and the VPP prize, will receive a total of $50,000.00.
Every player that received cards during the hand will be invited to take part in the World Championship of Online Poker taking place on the 26th of September.
One of the key benefits of these cash bonuses is that they can be withdrawn immediately after they are awarded and credited to your account. In other words, you will not need to work to clear your 50 billionth hand bonuses like you would with other bonuses provided by PokerStars.
PokerStars is using plenty of promotions to bring a swift passing to their 50 billionth hand. For example, the Mega Milestone promotion, deposit based free rolls, SNG tournament additions and other additional cash game tables are all being made available to all players on the site this month. The SNG tournaments are very lucrative at PokerStars as the winner of the SNG event from Sept. 10th to the 25th will also receive a $50,000 cash prize. These SNG tournaments will allow up to 50 players in each and will feature buy ins ranging from $1.10 to $55.00.
Including all of the promotions running to celebrate the 50 billionth hand at PokerStars, the site will be giving away about $1 million in cash prizes to players that play real money online poker at their site.