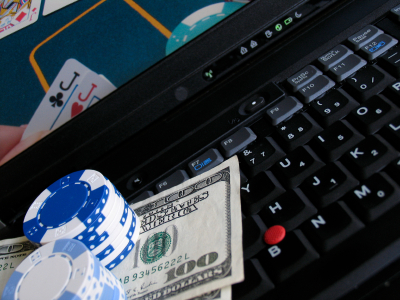 Top 15 Biggest Online Poker Tournaments
While many of the biggest online poker tournaments take place on Sunday, there are a couple scattered throughout the weekdays as well. Read on to find out when and where all the biggest online poker tourneys take place each and every week with other important details such as buy-in and player field size. Also, if you like overlays, those tournaments with frequent overlays are indicated as well.
1. PokerStars Sunday Million
Twitter: @Sundaymillion
This is the #1 biggest weekly online poker tournament available—it just doesn't get any bigger than this. With a $215 buy-in and an average player field of 7,070, the prize pool for this basic No Limit Hold 'em tourney gets pretty large. It's guaranteed to start at $1.5 million and goes up from there. The largest prize pool for this tournament was on February 21, 2010 when the playing field rose to 36,169 players and the prize pool reached more than $7.2 million.
Satellites of course run throughout the week for this event and start at $2.20 or 400 Frequent Player Points. First place is guaranteed $240K each week. The Sunday Million runs at 16:30 ET each and every Sunday at PokerStars.
2. PokerStars Sunday Warmup
This "warmup" tournament is meant to prep players for the aforementioned Sunday Million, but it's big enough to stand alone. Featuring a $750K guaranteed prize pot each week, it's tied with Full Tilt Poker's $750K Sunday Guaranteed for the second largest weekly online poker tournament, only topping Full Tilt's version because of its buy-in being priced at a dollar cheaper than Full Tilt's at $215. The biggest Sunday Warmup ever played took place on February 15, 2009. The player field on that day reached 6,241 players, and the prize pool went up to $1.25+.
First place averages a payout of at least $100K every week. The Sunday Warmup starts promptly at 13:00 ET on PokerStars. It averages a player field of about 2,729 players.
3. Full Tilt Poker's $750K Sunday Guaranteed
Beginning at 18:00 ET on Sundays at Full Tilt, this basic No Limit Hold 'em tournament features a $216 buy-in and typically draws in around 4,000 players. The prize pool averages around $800K. Satellites run for as little as $2.25 or 300 Full Tilt Points.
On the last Sunday of the month, this tournament is promoted to a monthly $1 million No Limit Hold 'em guaranteed event featuring a $535 buy-in.
4. PokerStars Sunday 500
This tournament will cost you $530 to buy into. Hundreds of online poker players are attracted to this tourney because of its ideal time start of 17:00 ET that accomodates a number of different time zones. Each and every week this tournament garners a guaranteed prize pool of at least $500K and is fast becoming one of the most prestigious online poker tournaments around.
5. PokerStars Super Tuesday
This weekly No Limit Hold 'em tourney features a massive $400K guaranteed prize pool and costs a whopping $1,050 buy-in. This one starts at 20:00 ET. Because of the high buy-in, this tourney many times has an overlay. When the 400 required players are not registered, PokerStars will put up the money to meet the $400K guarantee.
6. Full Tilt Poker's Sunday Brawl
This weekly No Limit Hold 'em tourney with bounties features a $300K guaranteed prize pool with a buy-in price of $256. $200 of that goes straight to the prize pool, $16 goes to tournament fees, and $40 goes on the head of every player. You knock someone out, you get their $40 bounty deposited directly into your player account. At that rate, you can get your buy-in back plus some by knocking out seven opponents. This one starts at 14:00 ET.
7. Full Tilt Poker's Monday $300K
This No Limit Hold 'em tourney has a pretty steep buy-in priced at $1,000. It features a $300K guaranteed prize pool and also often has an overlay.
8. PokerStars' $55 DNG Sunday Special
By the way, DNG stands for Daily Ninety Grand. Unless you are very familiar with this style of tournament, then you might want to skip this one. The buy-in is a fairly good deal at only $55 considering the prize pool is worth $300K guaranteed. This specialty Hold 'em tournament is only for the strong and starts at 15:00 ET on Sundays at PokerStars.
9. PartyPoker Monthly Million
On the first Sunday of every month, PartyPoker hosts their biggest guaranteed tournament. Beginning at 12:45 ET, this tourney features a prize pool of at least $1 million. Satellite in for as little as $1!
10. PokerStars' Sunday 1/4 Million
This tourney features a $250K guaranteed prize pool with an incredibly discounted buy-in of only $11. This tourney starts every Sunday at 15:30 ET.
11. PokerStars' Sunday Second Chance
The Sunday Second Chance is for those who have otherwise not had the most successful Sunday thus far. It starts at 18:30 ET, long after all the other Sunday tourneys have come and gone. With a buy-in of $215 and a guaranteed prize pool of at least $200K, this is not a bad deal.
12. Full Tilt Poker's Double Deuce
Each and every Sunday at 16:22 ET, Full tilt hosts the $200K Double Deuce for a buy-in of only $22. First place is guaranteed at least $30K, making this a very profitable tourney. Satellites start as low as $0.60 or 200 Full Tilt Points, making this an even better deal.
13. Full Tilt Poker's Sunday Mulligan
Full Tilt offers one last chance for Sunday poker at 19:05 ET. The No Limit Hold 'em Sunday Mulligan features a $200K guaranteed prize pool and a $216 buy-in
14. Absolute Poker's Sunday $200K Guaranteed
If you enjoy a smaller online poker club, Absolute Poker has their version of the Sunday guaranteed starting at 17:30 ET. Buy in for $215 and start out with 3,000 chips.
15. Bodog's Sunday $100K Guaranteed
And last but not least, Bodog's No Limit Hold 'em Sunday $100K Guaranteed features a $162 buy-in. Beginning at 16:00 ET, this tournament pretty much guarantees an overlay each week. Qualify for as little as $1 throughout the week.
You can follow the official Twitter page of each poker site:
PokerStars:  @PokerStars
Full Tilt:  @FullTiltPoker
PartyPoker:  @PartyPoker
Absolute Poker:  @_absolutepoker
Bodog:  @Bodog