written by: John under Poker Pros Comments: Comments Off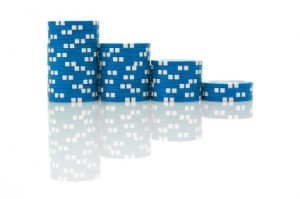 Many professional poker players like to throw their money around…let's face it, a gambler is a gambler and is likely to bet on anything! Thus, prop bets are made.
A prop bet is a side bet based on some proposition or challenge. It is a way to spice up the game. Players aren't grinding just for the profits from the tables; there is the possibility for lots of extra cash from the side bets to make that grinding even more worthwhile. Poker players are competitive and just like any other sport, it is fun to see how far people will go and just what they are capable of accomplishing.
Like to bet? Check out SportsBook!
#5 PHIL IVEY AND HIS MILLION DOLLAR PROPS
Phil Ivey is the winner of seven World Series of Poker bracelets, including two he scored in 2009. Career live tournament winnings exceeds $12.8 million as of May 2010, ranking him as the number one all-time money winner at time of writing. He had a great showing at the 2009 World Series of Poker when he finished 7th place in the Main Event, which garnered him $1.4 million. Ivey is one of only five players to have ever won three WSOP bracelets in one year. But all of this just doesn't seem to be enough for Ivey. He loves the side action of big money props.
In February of 2010, an amusing bet was made between Ivey and Tom Dwan during a televised game on "High Stakes Poker." Dwan bet Ivey $1 million that he couldn't give up meat for a year. Ivey said that he was thinking of going vegetarian anyway and this would be an added incentive. It only took about three weeks for Ivey to realize he couldn't do it. While at a dinner party with friends, he picked up a piece of chicken and said he wanted it so badly he actually called Dwan and said he wanted to buy out of the bet. Dwan walked away with $150,000. That'll buy him a lot of chicken!!!
It has been reported that Ivey has made his first prop bet for the 2010 WSOP series. It is actually a two-year bet with Howard Lederer, which could come to culmination within just one year. Ivey has bet Lederer a crazy $5 million that over the course of the 2010 and  2011 World Series of Poker tournaments, Ivey will win at least two bracelets. Ivey will most likely play around 80 events during this time, which would mean he thinks his chances of winning an average WSOP event are better that 40.1. Lederer doesn't think so, or he thinks that the publicity created by Ivey, who is probably the most popular player on Full Tilt Poker is worth the risk. Last year Ivey won two bracelets in just one week of play. It seems that Ivey would be a virtual lock to win this and walk away with the money, or maybe this is just a publicity stunt for Full Tilt.
#4 PROPS THAT LAST FOR A LIFE TIME
Probably one of the most eccentric prop bets was a three-way wager between Joe Sebok, Gavin Smith, and Jeff Madsen which required two of the three to get tattoos of the others' faces. Here's how it went down: Whoever was eliminated first from the $10,000 buy-in L.A. Poker Classic would tattoo the faces of the other two players somewhere on his body. Joe Sebok, whose Aces were cracked during the third level of play, came out the loser. But that wasn't the end of it, as Sebok wasn't the only one who would have to get inked. The bet went on to cover the second player to get outed. He would have to the remaining poker player's face tattooed on his body. That honor went to Jeff Madsen when he busted out before the end of Day 1. Rumor has it that Smith would accept a $20,000 buyout of the bet, while Madsen would take $15,000. However, Sebok twittered that buying out of this stupid bet was not an option.
#3 THIS WASN'T THE FIRST TATTOO
A few years back, Joe Sebok and Gavin Smith made a similar bet at the same event. The end resulted in Smith getting Joe Sebok's initials tattooed on the back of his shoulder.
#2 PASS ME THE KETCHUP
David Grey once bet Howard Lederer $10,000 that he wouldn't eat a cheeseburger. Howard had become a vegan for health reasons, but soon realized what easy money this was; no one ever died from eating one cheeseburger. Lederer chowed down on the burger and walked away $10,000 richer.
#1 WOW! BRIAN NEEDS A BRA
The most infamous prop bet ever involves high stakes gambler Brian Zembic. A bookie friend of Brian's bet him $100,000 that he wouldn't get breast implants and keep them for a year. Brian had just lost $125,000 on a bad investment and decided this was the easiest way to recoup his lost money. Putting all things masculine aside and defying all laws of nature, Zembic paid for the procedure himself and purchased a pair of 38C's. The sick part is that he went way beyond the one year of keeping them in, saying, he thought he might miss them if he had them taking out. He now worries that they are sagging.
PROP BETTING FOR THE AVERAGE JOE
Prop bets during a game can be as simple as two players each picking a suit and collecting a side bet from an opponent whenever all three cards on the flop are of their chosen suit. By the way, the chances of a suited flop are about 5% on any given hand.
Some players make their prop bets much more intricate. They'll select one of more sets of three-card sequences—such as J-9-7, 4-5-6, or Q-3-8—and if their chosen sequence appears on a flop, they win a side bet from an opponent.
The variations multiply from there. Hitting one of your prop sequences on a flop, in your chosen suit, pays extra; if the middle flop card is the ace, king or queen of your suit, you win a bet; hitting your "big boy" or favorite three-card sequence, etc; and so on.
If you decide to play prop bets during poker, remember that you must announce you've hit your prop when it comes. If you "sleep it" and miss seeing your prop, you don't collect. Also, be aware that many poker rooms frown on side bets at the table, but that doesn't mean you can't do it at home.