written by: Will under News Comments: Comments Off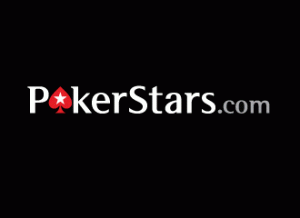 Attendance counts were up across the board from last week in this past Sunday's round of major poker tournaments at PokerStars, the world's biggest online poker site. Four players received six-figure scores, with LaurisL91 emerging as the weekend's biggest winner with a money finish worth over $178k.
A staggering 7,030 runners paid $215 buy-ins into the Sunday Million, generating a prize pool worth over $1.4 million. The final three players struck a three-handed deal that resulted in tost89, Laurynas "LaurisL91″ Levinskas and flpro157 receiving sums of $170k, $178k and $130k, respectively. Tost89 scored a full house (fours full of aces) on the final hand to secure the victory.
The Sunday Warm-Up easily busted its $500k guarantee when 3,735 players paid $215 buy-ins to create a $747k prize pool. Timo "heißtercamp" Pfützenreuter emerged as the chip leader early in the tournament and held onto the lead throughout the entire event. No deal was struck, giving Pfützenreuter a massive score of over $117k. Runners-up Macstribe and vovkawow earned $87k and $62k, respectively, for their performances.
The Sunday 500 was an outright marathon last weekend, with 757 players paying $530 each to amass a pool worth $378.5k. After 3:00 am EST, Jason "jdtjpoker" Wheeler emerged victorious to take down the $69k first-place prize without a deal. Team PokerStars Pro Vanessa Selbst finished 15th for roughly $3.3k.
Selbst's teammate Liv Boeree put on a strong showing in the Bigger $162, an event with 1,458 players and a $219k buy-in. She finally hit the rail in fifth place when another opponent's A-Q offsuit improved on the board against her 5-5. Boeree earned $11.5k for her impressive performance, while chiconogue ultimately won the tournament for $34k following another three-handed deal.