written by: Steve under News Comments: Comments Off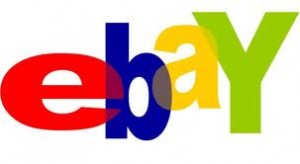 Well at least they're not bracelets! Apparently the new trend for poker players hocking their wares on EBay is to sell World Series of Poker Circuit Series rings –the ones awarded to the winners of tournaments at Circuit Series stops—considering two of these rings have hit EBay over the past week.
The first ring listed was from the 2006 Harrah's Rincon tournament series in San Diego, the second ring listed was also from Harrah's Rincon, but this time the tournament took place in 2010. Amazingly the 2006 ring looks a lot more elegant than the 2010 ring –which in my opinion looks like the class-ring that you get when you enter your sophomore year of high school.
The 2006 Rincon ring had an opening bid price of $2,000, which is the price the ring went for as the auction ended earlier today; while the 2010 ring has yet to receive a bid, with its slightly higher price-tag of $2,500. Oddly, neither seller listed the weight or gold content of the rings, which is usually the price these items go for unless of course you are selling a WSOP Main Event bracelet and your name is Peter Eastgate –few people are willing to pay more than gold value for these items.
Here is the listing for the 2006 ring
Here is the listing for the 2010 ring