written by: John under Poker Comments: Comments Off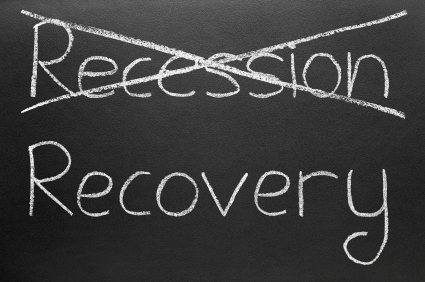 The online gambling industry is growing and growing, even with regulatory restraints and our economic turn down. Revenues for online gambling business rose from $800 million in 1998 to over $20 billion in 2009. PokerStars and FullTilt Poker each earn a cool million everyday. Andrew Burnet of Merrill Lynch speculates that by the year 2015 we could be looking at over $177 billion in revenues from this industry.
Internet access is spreading across the globe and there are twice as many online gamers as there are Internet shoppers. The gold mine that online gambling represents is just too big to dismiss. Online casino entertainment sites are showing very lucrative numbers in 2010. Playtech, one of the biggest casino software providers in the industry, announced significant growth (29%) in their gross income during the last quarter.  Even the brick and mortar scene has improved. Macau continues to be the gambling destination of choice among travelers—casino operators there posted record breaking numbers in April with over $1.76 billion in combined revenue (that's a 70% increase over last year this time). Las Vegas' operators seem optimistic as the city's big tourist season approaches and the new City Center continues to post solid numbers.
This Is How It All Goes Down
Online poker rooms make their money by charging players something known as a "rake" (the amount of money collected by the poker room for allowing a poker player to participate in both their cash games and tournaments). All the major sites charge this fee and its amount depends on the level of buy-in for a tournament and the limit of the cash game.
A simple example of this is a small buy-in sit and go which would be advertised as a $10+$1 buy-in event. The $10 of this amount is included in the total prize pool for the tournament, and the poker site takes in the added dollar for hosting the event.
If a site can potentially gain enough real money players, the potential for profit with the right software on rake could be nearly unlimited.
Take for instance, the Sunday Million, held on PokerStars every Sunday afternoon, has a typical buy-in of $200+$15 and draws in nearly 6,000 players each week. This amounts to around $90,000 weekly profit to the site for hosting a 10-hour tournament. CHA-CHING! That amount is about equal to second place prize in the weekly tournament. So, let's say that PokerStars has tournaments running day and night at all hours, the amount of money they are making is phenomenal.
With cash games, the rake is calculated as a certain percentage of the pot up to a certain dollar maximum. This is perhaps even more profitable to a site because the amount of cash games constantly running is considerable. If you can find a way to stay below what other sites are charging, you could have a major edge in the market with this one move alone.
Convenience Is Key
The only thing online poker does different than its on-location counterpart is that it provides convenience. Online games are available at any time, day or night, and can be played in multiple styles with people from all around the world. There is no waiting for entry into a casino. You don't have to stand in line to register for a tournament and then sit in between people and fight for your nerves back during a game.
The online poker game can be accessed whenever you want and played wherever you want. Literally, time is money and online poker sites are always open and ready to play 24/7. Also, smart sites will offer convenient incentives that few or no other sites give to their players. Small incentives can determine if players will continue to play on or recommend their friends to certain sites. Offering freerolls is something used by online sites to increase play money users and give the play money players incentives to use their software. These freerolls generally have small rewards but they are enough to spark interest in many play money players, thus, possibly converting them into real money players.
A Heads Up
Online poker sites are pretty savvy with new ways to generate profits. Some are charging withdrawal fees, inactivity fees, and even account maintenance fees, like they need more money. All this is starting to sound like we are dealing with techniques you'd find in big banks and insurance companies. And just like your bank, you need to be careful and keep these costs under control. You gotta do your homework.
The online poker market has grown considerably and will continue to grow immensely in the future. Before you invest your hard earned cash, you need to read online poker room reviews. The reviews can be your best friend or your worst enemy. Safe to say, not all poker reviews are looking out for your best interests. Seek out those online poker rooms that have strong security beliefs and go to great measures to keep their players happy. All the sites recommended on this site, by the way, are proven safe.