written by: Steve under News Comments: Comments Off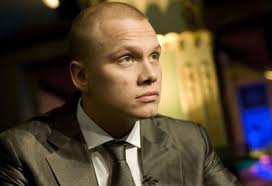 Believe it or not there is other poker news going on besides the developments with online poker in the US! And one of those news stories has to do with an online poker legend quitting the site that brought him that fame. After another brutal session at the online poker tables Ilari "Ziigmund" Sahamies says he is quitting both Full Tilt Poker and PokerStars entirely.
Sahamies who was one of the railbirds favorite players early on in his career –mainly for his penchant to play drunk and go on tilt, which produced some very wild play and very wild chat—has also been one of the most successful players of all-time on the Full Tilt Poker tables prior to a dreadful downswing that began last year. Most of his success came in 2008 through early 2010 where Sahamies got his drinking under control and his tilt issues seemed to disappear entirely.
Sahamies confidence has seemed shaken throughout the downswing where he has tried everything from taking time off, to playing at another site –PokerStars—to playing in different locations; all to no avail. Now after another $200,000 losing session the Finnish poker pro has announced he is finished with PokerStars and Full Tilt Poker.
No word yet on where Sahamies new online poker stomping grounds will be, but he is a sponsored player at Power Poker, which operates on the Cake Poker Network.