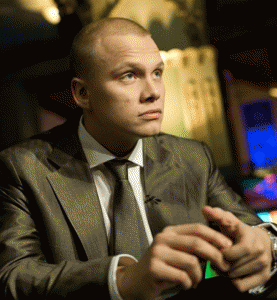 Ilari "Ziigmund" Sahamies is an online poker legend, having won millions in his short career, and this is despite some early tilt issues –often brought on by playing online poker while drinking—which the Finnish pro has put an end to over the last couple of years. However a massive downswing in 2010 has caused the young pro to reexamine his life, and judging from his blog at coinflip.com it seems he is not sure if poker will continue to be a part of it!
Sahamies wrote: "Its new year but it started like last year ended if we speak about poker.Im totally tired for poker at this moment…I play very bad but I have been unbelievable unlucky also…havent got 2 winning day in a row…maybe last 3 months and thats sick…I dont feel good about playing poker so maybe I should quit…Maybe I cant play anymore"
It's hard to say why some people get burnt out on poker and others don't, but judging from his posts, and his overall mood during the downswing, it would seem that Ziigmund is indeed burnt-out on poker. We'll have to wait and see if he decides to take some more time off or perhaps take an extended amount of time off, or if simply dropping down in limits and grinding away some good wins will do the trick.